The Community Support Services Department provides Community Access and Employment Services for adults with developmental disabilities to facilitate their inclusion in the community as valued, participating and contributing members.
Program Description
Entry Requirements
Tuition Fees
Course List
Program Description
Community Access Services
Community Access Services supports each Individual in becoming a valued member of the community through inclusive opportunities in social activities, arts, education, recreation, community association, community resources, and volunteerism. These services are of particular benefit for those Individuals who are either not interested in employment or who are currently employed but desire a more fulfilling and balanced lifestyle. Daily, weekly and monthly activity schedules are specific to each Individual and are based on their goals, interests and support requirements. Schedules and activities are reviewed and modified by the Individual and his/her team on a regular basis. Columbia College is utilized as a meeting place, for extra support, and for group or classroom-based activities.
Employment Services
Employment Services support each Individual in securing and maintaining paid employment (either independent or supported) in their field of interest. To qualify as paid employment, an employer/employee relationship must exist and the Alberta Employment Standards Code applies. Employment Services are individualized to accommodate the unique occupational interests of each participant and as such there are many different types of paid employment options. Services include: employment preparation, employment placement, and employment sustainment.
Start Dates
Students are accepted into these programs on a continuous intake basis as space permits.
Entry Requirements
Tuition Fees
Course List
Over 70% of individuals who enter the Employment Program secure competitive independent employment. Once the three month probation is secured, individuals have experience over 80% retention in their chosen field of work. Employment Services are designed to accommodate the unique occupational interests of each student. As such, employment options are numerous. Previous graduates have secured employment in a variety of fields in a career path of their interest including but not limited to: childcare, automotive, pet care, janitorial, food services, office support, retail etc.
1. Employment Preparation
Employment Preparation assists the Individual and their staff to get to know one another, and for the Individual to develop skills and knowledge for the purpose of obtaining employment. Services include a discovery process to better determine who the Individual is, what type of jobs they may be interested in, their ideal conditions of employment, and what they are capable of doing well. Courses taught at Columbia College prepare participants for the workforce and include personal development, computer basics and work related academics, job maintenance, job search, and job safety. Individuals are assisted in securing and maintaining community based work experience placements where they gain exposure to a variety of potential employment opportunities, develop skills, work alongside others, refine their vocational interests, and market themselves to potential employers.
2. Employment Placement
Employment Placement assists Individuals with securing and maintaining paid employment. Service may include: job analysis, job matching, job finding, job carving, and on the-job support to assist the Individual in meeting employer expectations, and/or development of a work environment that supports the Individual. Upon securing paid employment, CSSD staff will provide on-site follow-up support for the Individual and their employer to facilitate employment success.
3. Employment Sustainment
Employment Sustainment assists Individuals and their employers with minimal long-term support and advocacy to facilitate their long term employment success. Support is provided until no longer required.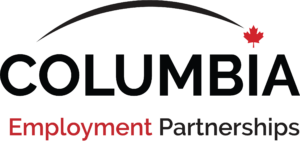 Employment Directions and Partnerships
We created a new initiative to develop deeper partnerships with employers and to open doors for persons with disabilities to find work. Employment Directions and Partnerships is approved by Alberta Works and funded through federal and provincial grants. The initiative offers pre-employment training while working 1:1 with an Employment Specialist to find work in a short period of time.
Click here to access the Community Access Services Application Form.
Click here to access the Employment Services Application Form.
Course Features
Lectures

1

Quizzes

0

Duration

50 hours

Skill level

All levels

Language

English

Students

0

Assessments

Yes