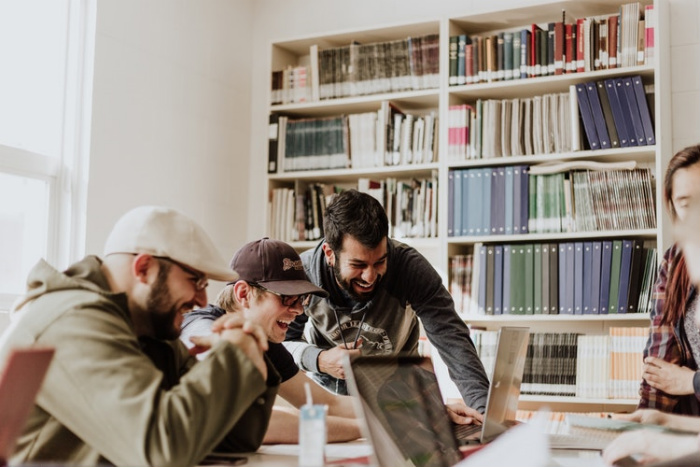 5 Reasons to Enroll in a Human Services Professional Diploma
The impact of human services on society is quite significant. The field of human services takes a unique approach with an objective to meet human needs. It needs an interdisciplinary knowledge base to serve the vulnerable population. The knowledge required for this field includes a variety of sectors like economy, culture, traditions, and social norms, etc.
A human services professional is generally an individual who is driven to help people and serve vulnerable communities. Pursuing post-secondary education in human services is a perfect launchpad to start a career in the field of human services. If you want a career based on helping others and finding solutions for the most vulnerable, then let us provide you with some reasons to enroll in a 'Human Services Professional Diploma.'
Train You in Ethical Standards
Human services often require you to deal with legal and ethical issues. This means that you must have a strong moral compass and understand the relevant rules, regulations, and ethics of your work environment. Human services offer assistance to its clients in their communities and environments. The educators of these professionals always promote and encourage humanitarian values and characteristics. The fundamental values include:
Honoring cultural diversity
Advocating social justice
Acting with integrity, honesty, genuineness, and objectivity.
These standards are considered to help the human services professional in ethical decision making.
Provide In-depth Study of Human Services
Studying human services can prepare you for many different careers in government agencies, child welfare, working with marginalized populations, community development programs, etc. Studying human services allows you to explore issues surrounding welfare, social inequity, poverty alleviation, culture issues, and many more to better access, observe and resolve problems in society.
Builds Your Problem Solving Skills
As a human service professional, you will deal with social problems. Human services work takes place in fast-paced and high-stressed environments. The clients are often in exceedingly difficult situations. The Columbia College, Human Services Professional Diploma will train you to view problems from a socio-ecological perspective by examining human interactions. It also aids in building relationships from the viewpoint of the society, community, and family. The diploma trains you in conflict resolution and encourages critical thinking during crisis intervention.
Makes You a Better Team Player
Human services professionals work with population groups who are often unable to solve problems on their own. Human service professionals can identify problems and create different plans to implement solutions for it. Most of the human services workplaces depend on government and other funding which requires teamwork. Human service professionals often need to figure out how to find and maintain funding for their workplaces. The Columbia College, Human Services Professional Diploma builds your mindfulness skills, group facilitation, and service networking.
Develops Your Personal Character
The Columbia College, Human Services Professional Diploma will assist you in enhancing your following characteristics:
Empathy
Patience
Flexibility
Open-mindedness
Responsibility
Courage
If you would like to assist people and work to improve your community a career in human services career may be the perfect match for you.
Columbia College is a not-for-profit college in Canada offering a human service professional diploma program. For information about the Columbia College, Human Services Diploma, please contact us.