2019-2022 Convocation will take place on March 26, 2023!
We are excited to announce that we have our next convocation date booked. Graduates must register for this event. This event will include graduates from years past that missed their convocation due to COVID-19 restrictions and will consist of graduates from January 2019 – December 2022.
We can't wait to see you and celebrate your success in March 2023!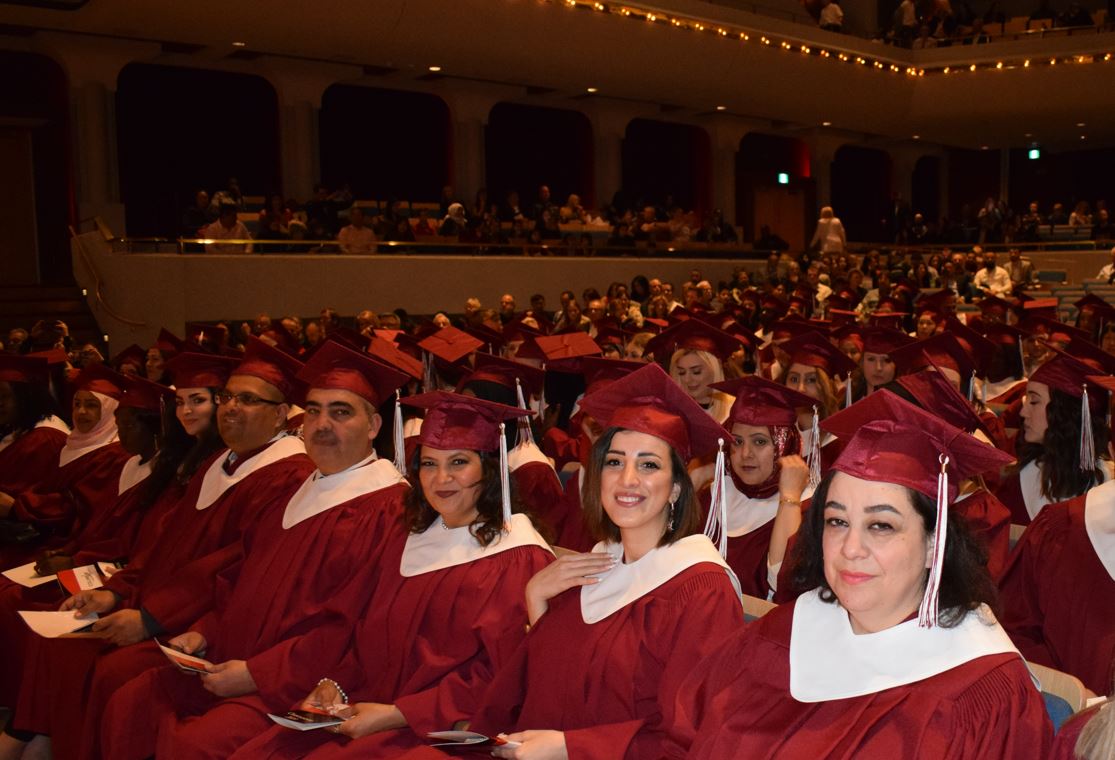 2019-2022 Registration Instructions
WHEN: Sunday, March 26, 2023
Graduates Arrive: 11:30AM
Guests Arrive: 12:00-12:30PM
Ceremony Begins: 1:00PM
WHERE: Jack Singer Concert Hall at Arts Commons.
Registration for the graduate is FREE but you must register to attend the ceremony. A gown will be rented for you and a cap with a tassel will be ordered that you will get to keep as a memento.
Guest tickets are available from Arts Commons. The cost is $5 per ticket (each person older than 2 years of age much have a ticket).
The deadline for registration is January 13, 2023.
If you have questions, please call 403-235-9300 or email columbia@columbia.ca. We hope you join us to celebrate your success along with your family and friends.
Prior Years Convocation
Photos, speeches, and information about previous Columbia College Convocation celebrations.