Partnership for Success
Our faculty and staff work closely together in partnership to develop an individual relationship with each student. It is a relationship in which each of us (student, faculty, and staff), acting as professionals, do our part in order to achieve a successful outcome. Those outcomes being, each student graduates from their program, are recognized as a skilled professional by their employer, and are productively employed in their field of training.
The following statements describe the individual and professional relationship we develop with each student and each other :
Which College is Right for you?
Columbia College has developed a Student Bill of Rights that can be used by individuals doing research to choose which College would be right for him/her.
Click here to access the document – Which College is Right for you?
Want a short version? Here is our Ten Key Questions document to use.
We are very proud to say that, as a result of our faculty and staff commitment to quality adult education, the following attributes are characteristic of this institution:
Many of Columbia's students do not have top academic marks out of high school when they enroll in this College, but make up the difference by being willing to upgrade their academic skills, work harder, study harder, support each other, and demonstrate a clear commitment to achieving educational goals.
Columbia College is the only institution in Alberta, and one of a few in North America that provides FREE tuition on College Prep courses to students who are provisionally accepted into one of Columbia's professional programs.
Our students attend smaller classes and are surrounded by caring and highly educated faculty and staff who offer extra support inside and outside of classes, and treat students with genuine respect.
Over 60% more of Columbia's students tend to graduate from their diploma programs than students attending other colleges.
A higher percentage of Columbia's graduates tend to pass provincial and national exams than graduates from other institutions in Canada offering the same nationally accredited programs.
A higher percentage of Columbia's students tend to be employed in their field of training than graduates from other colleges across North America.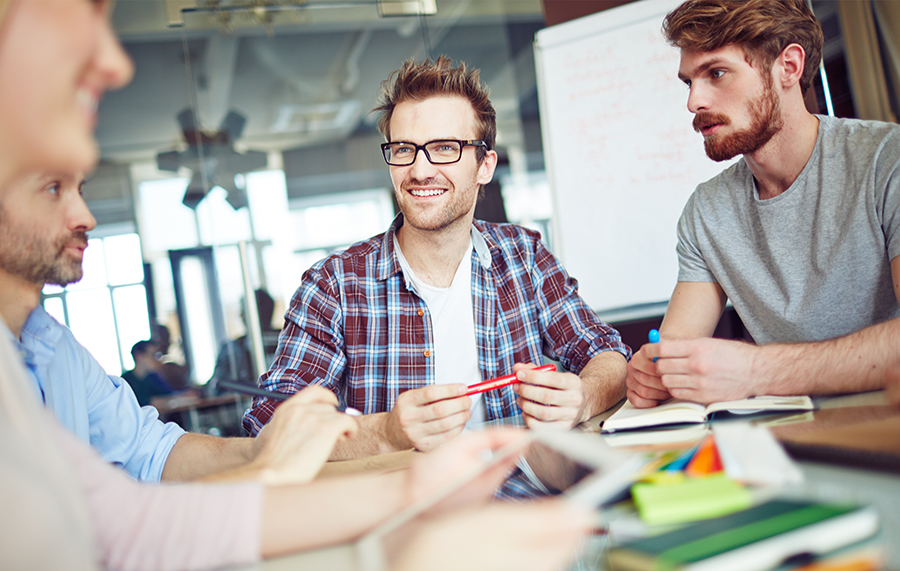 Mission Statement
The mission of Columbia College is to build an academically superior educational institution that focuses on active and collaborative student learning. This non-profit institution will be internationally recognized by employers, professional bodies, and the public for the outstanding knowledge, skills, and professional behaviour of its graduates. Our diverse and multicultural student body will consist of more mature and/or educationally motivated learners preparing for a career or further education.
We are Different – and Proud of it!
The Philosophy of Learning at Columbia College
The following statements briefly describe the principles and philosophies of learning at Columbia College.
Intelligence is what is acquired when we either formally (in school) or informally (out of school) acquire in terms of knowledge and/or skills, or when we modify our current attitudes or behavours.
Intelligence not only relates to mental knowledge but also relates to physical skills as well as artistic skills, talents, gifts, and abilities.
Individuals are born with the innate desire to learn and develop their intelligence throughout life.
Most individuals learn and develop best when they are able to engage more of their senses, by doing or experiencing things for themselves.
Individuals will enhance their knowledge and skills as a result of interaction with others through cooperative and/or collaborative learning.
These experiences often take the form of personal reflections, discussions, presentations, role playing, debates, simulations, group work, panels, and especially case studies.
Learning and growth are achieved when the individual is able to demonstrate he/she is able to consistently apply new knowledge and/or skills in a meaningful manner to solve a variety of new and preferably real world problems or challenges.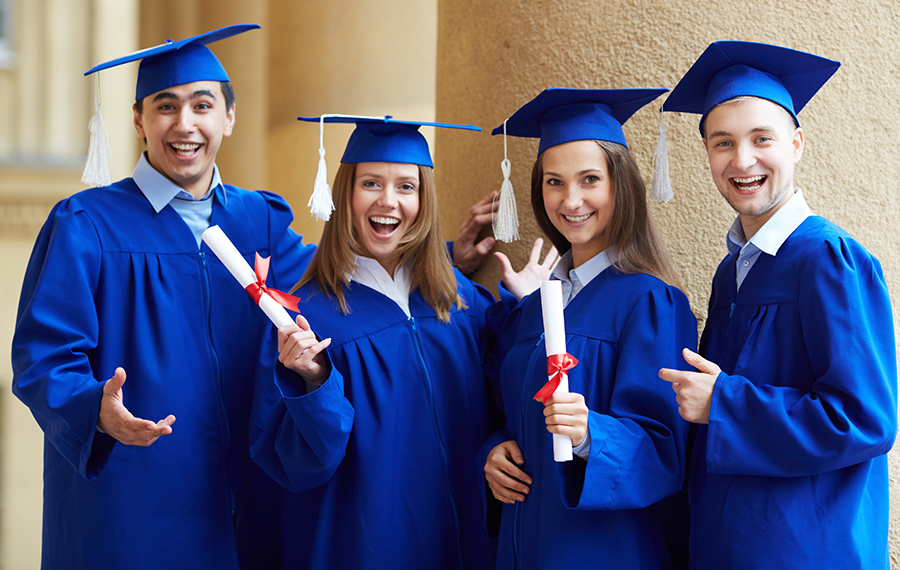 A Student-Centered Institution
Columbia College is a student-centered institution where graduates are respected nationally for their high academic achievement.
Our goal is to create a rich and dynamic learning environment where every one of our students, both Canadian born and new Canadians, learn from each other and become successful respected leaders in their community and fields of study.
To achieve this goal Columbia College has taken the following key aspects:
The College's mission, philosophy, principles, and diversity statement speak to the desire to create a high quality, caring, and supportive learning environment.
Faculty are hired based on strong academic qualifications, professional experience in their field, and sensitivity to multicultural learners.
Class sizes are kept much smaller than traditional colleges and universities. Columbia's maximum class size is 36 students with an average of less than 20 students.
Faculty are expected to follow a facilitational and experiential instructional style that encourages student interaction, discussion, and problem solving, fostering a greater understanding of subject matter. At the same time, faculty minimize lecturing that results in short-term memory retention.
In order to maintain higher than average results on National Board Exams, additional classes, labs, tutoring, and coaching are provided to those experiencing difficulty.
When needed, our graduates are provided with additional personal assistance in finding the employment they desire.
Computer and simulation technology is used to enhance classroom learning experiences and is not used to replace more productive learning experiences.
Many administrative personnel and faculty speak a variety of languages.
We attempt to work closely with referring agencies and community leaders to better understand the needs of potential and current learners.
A quiet space is provided for students for reflection or prayer.
A student withdrawal rate of more than zero percent is considered a College failure. When a student succeeds, we succeed, and if they fail, then we fail; we don't like failure.
Student-Centered Organization Chart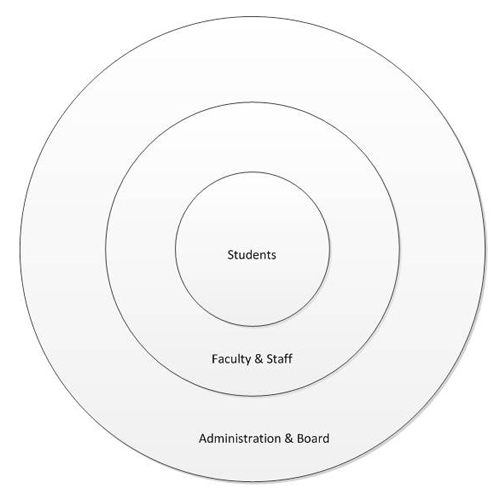 Planning your Education
Before choosing an educational institution you should have clear answers to the following questions.
What is your long term career goal (10 to 15 years from now)? What is your short term employment goal (within 3 months of graduation)? If you are not sure of the answers to these questions you should consider taking a career planning workshop, talking to a career counselor or reading relevant material on the subject of career planning and goal setting. You may want to contact one of our career counselors to assist you in making these decisions.
Is there a real possibility of finding employment as a result of the training or educational program you are considering? A market demand search for your career area of interest should be done – check at the library, talk to employers, or visit the following Alberta Government website – http://www.alis.gov.ab.ca. You are also welcome to contact our Career Services personnel who can provide you with the most current information in the area of career and job information.
Is the educational program you plan to take recognized by employers?
Do you know how much work, money and time it will take to complete the educational program? Are you willing to make a commitment to many hours of
homework? How will taking a program affect your family, you and your social life over the next number of months or years?
Have you found out which educational institutions are offering the program you wish to take? Seldom is there only one choice. Ask lots of questions and gather information. What do you need in order to apply? How soon can you enter the program? When will you be able
to enter or re-enter the workforce? What is the total cost (including tuition, books, supplies, and living costs) for each program? How many students are there is a class? Answers to these types of questions will help you decide which program is the best option for you.
Columbia's Faculty
Columbia College's intention is to hire the most academically qualified candidate for each faculty position in the college. In addition, each facilitator is expected to have a depth of relevant and current professional experience. This powerful combination enables our faculty to expose the students to both theoretical and practical applications related to each field of study. This helps students develop the ability to interact, discuss, analyze, recommend, apply, perform and solve today's problems and tomorrow's challenges.
Columbia's faculty create and maintain a challenging and supportive learning environment in which the student can build a strong base of knowledge and ability. Students who have graduated from Columbia College feel this approach has been a major factor in their success.
Methods of Facilitation and Evaluation
Students are exposed to a wide range of learning techniques that focus on learning primarily through interactive experiences. This is why Columbia calls its course presenters, facilitators, as opposed to professors, instructors or lecturers. A facilitator in a single course of study may
incorporate the case study method, individual or group presentations, guest speakers, experiential learning, discussion, role playing, panels or debates, demonstrations, simulations, lab work, field trips, or any other method that assists learners in the learning process.
Our faculty also uses a wide variety of evaluation methods to assess a student's knowledge and/or skills. These normally include daily tests, papers, presentations, demonstrations, observations, final exams or evaluations, peer evaluations, or other such methods. These provide a clear and accurate
assessment of our students' knowledge and/or skills acquisition.
Columbia College's faculty understands that what people hear they tend to forget, what they see they tend to remember, but what they do, they tend to understand. Therefore, emphasis in the classroom is placed on learning by doing.
Today's Graduate
Columbia's students, as a result of their hard work and determination, are highly successful in their programs of study and subsequent fields of employment. A high percentage of Columbia's students in professional programs become successful program graduates. In fact, graduates of one of our nationally recognized programs have repeatedly achieved among the highest marks in Canada on national exams. The latest report to the Director of Private Institutions Branch of Alberta Learning indicates that some 90% of Columbia's graduates have successfully gained employment in their fields of training. This is one of the highest employment rates of graduates among Alberta's colleges and universities.