Check out our exclusive Columbia College Orange Shirt Day T-Shirts, designed by Indigenous Artist, Jadyn Fischer-McNab.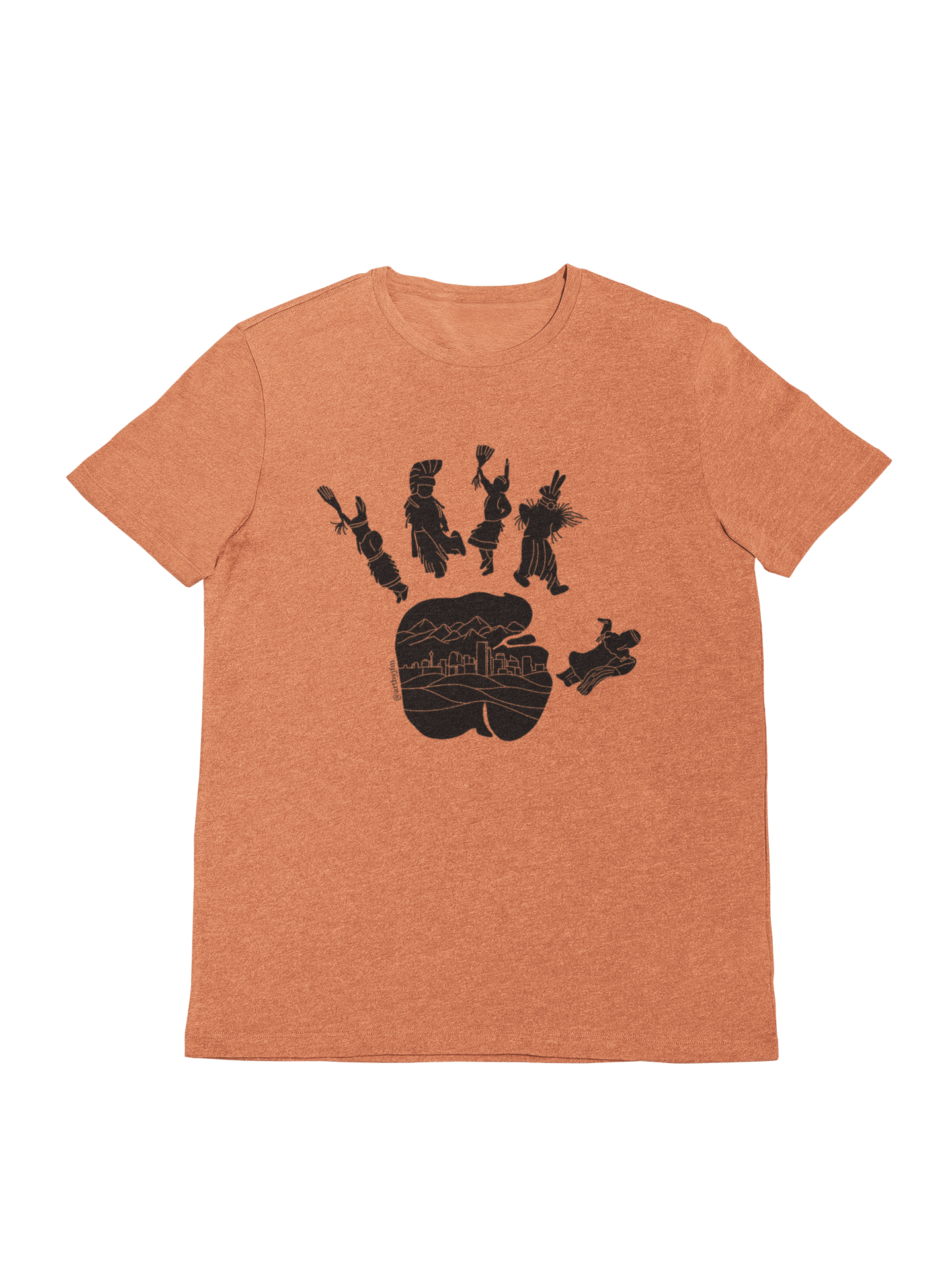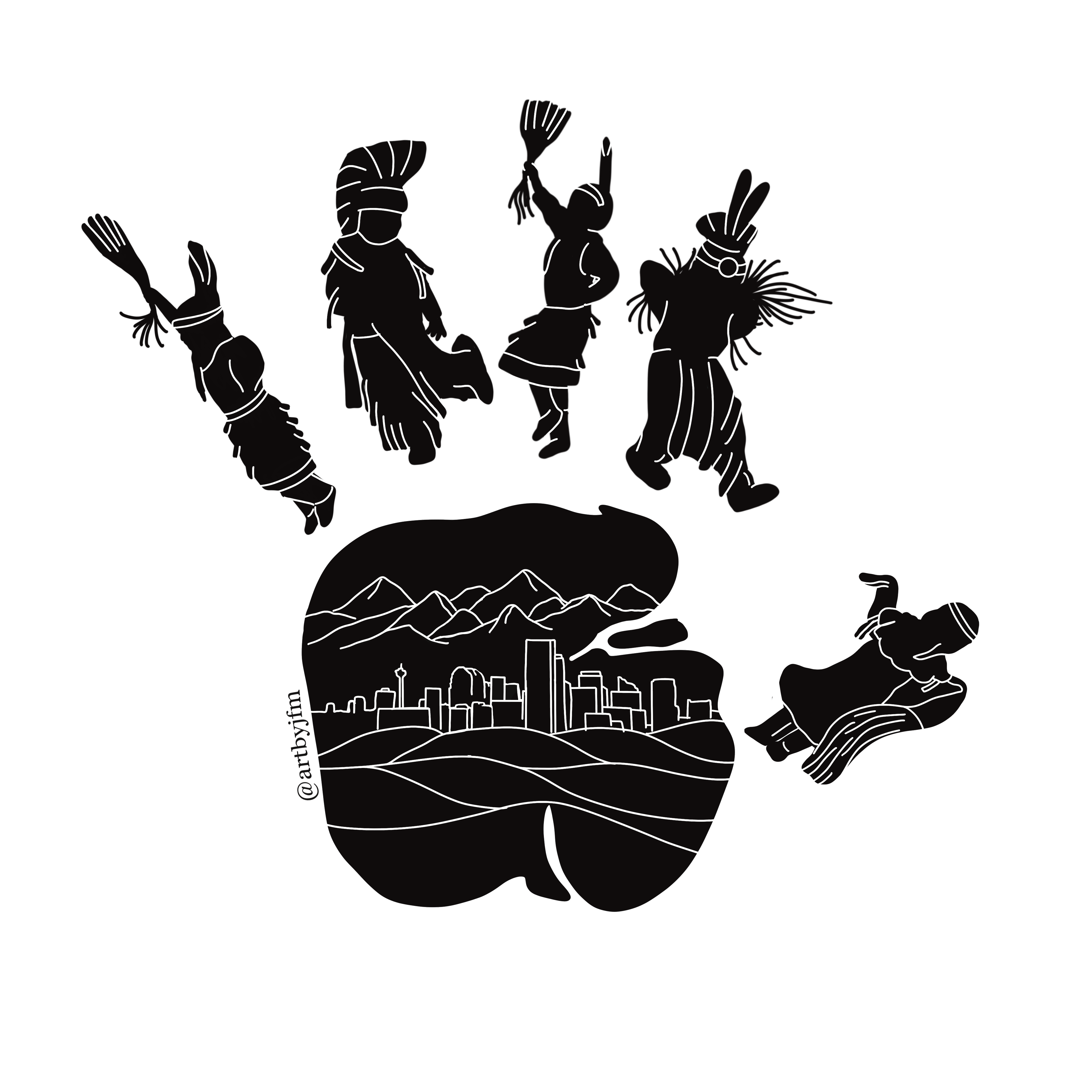 June 21 - National Indigenous Peoples Day
National Indigenous Peoples Day is a significant celebration in Canada that honors and recognizes the diverse cultures, traditions, and contributions of Indigenous peoples. Observed on June 21st each year, it serves as an occasion to commemorate and appreciate the rich heritage, history, and achievements of Indigenous communities. By commemorating National Indigenous Peoples Day, we honor and recognize the invaluable cultural, social, and economic contributions of Indigenous peoples while striving for a more inclusive and equitable society for all.
Resources and Events in Calgary:
May 5 – Red Dress Day
May 5 is recognized as Red Dress Day which is the National Day of Awareness for Missing and Murdered Indigenous Women, Girls, and Two-Spirit People. It is a time to share awareness about the disproportionate violence experienced by these groups. To honor and recognize this day, Columbia has put together some resources to spread awareness to our community. Please take time to review some sites and listen to the stories.
Alarming Statistics: Understanding the Reality of Violence Against Indigenous Women in Canada
Spousal violence of Indigenous women is three times higher than non-Indigenous women.
A woman or girl is murdered every two and a half days in Canada.
Indigenous women are killed at six times the rate of non-Indigenous women.
September 30 - Orange Shirt Day
In 2015 the Truth and Reconciliation Commission released its report on the lasting impact of Canada's residential school system. September 30 has been declared by the Government of Canada as the National Day for Truth and Reconciliation. This day represents Canada's moral obligation to honour and remember survivors of Canada's Indian Residential Schools and Day School programs. It is a day to support survivors, remember those who did not make it home, and advocate for those who are impacted by intergenerational trauma. As part of the Truth and Reconciliation Commission's 94 Calls to Action, we advocate any Reconciliation efforts from the Columbia College community.
While this work requires a deliberate, ongoing process not bound by day or time, September 30 is a day to listen, learn, reflect, act, and ultimately be an active agent in change toward a stronger, more inclusive, and just Canada.
Read
Here is a collection of materials created by Indigenous authors. Read them, share them with children, and implement the Calls to Action.
The NCTR Archives and Collections is the foundation for ongoing learning and research. Here, Survivors, their families, educators, researchers, and the public can examine the residential school system more deeply with the goal of fostering reconciliation and healing.
Think Indigenous is a podcast that highlights its yearly conference keynotes & "Red Talk" presentations sharing best practices, innovation and delivery models of Indigenous education.
Listen
Listen to those who are willing to share their stories and experiences, that is a privilege you have been given. Here is a collection of Indigenous podcasts and musicians.
Watch
Visit Indigenous exhibitions at GLAM (Galleries, Libraries, Archives, and Museums) or cultural institutions. Here is a collection of films and documentaries by Indigenous film-makers.
Indigenous languages across North America are under threat of extinction due to the colonial legacy of cultural erasure, says linguist Lindsay Morcom. Highlighting grassroots strategies developed by the Anishinaabe people of Canada to revive their language and community, Morcom makes a passionate case for enacting policies that could protect Indigenous heritage for generations to come.
This is an interactive web resource that is designed to assist educators with weaving Indigenous ways of knowing, being, and doing into their teaching and learning, starting with story. Responding to the Calls to Action from the Truth and Reconciliation Commission of Canada and to current provincial professional standards for education, this resource is intended to help teachers build foundational knowledge and competencies in Indigenous education. Here you will find a searchable database of Indigenous literary texts, as well as some secondary sources, that might be used within education
Learn
Here are some resources available where you can learn about the diversity of Indigenous communities across the country and specifically about those located where you live. 
Participate
Participate in one or more of the activities to recognize the National Day for Truth and Reconciliation.
Aboriginal Awareness Week CALGARY (AAWC) hosts a variety of events during the week of June 21 that serves to promote pride, understanding, and awareness of Aboriginal cultures, traditions, contributions, and achievements to Canadian history, business, agriculture, the environment, and the arts.
The CIF Reconciliation Society works in collaboration with other community organizations to deliver art-based workshops and events that provide education through Indigenous ways of knowing and to promote healing and reconciliation between Indigenous and non-Indigenous peoples.
The Indigenous Friendship Centre of Calgary works to remove barriers and empower the community through cultural reconnection, programs, services and access to resources that address the social and economic realities of indigenous people.
Resources
Explore these valuable resources to deepen your knowledge of Indigenous cultures and communities, and discover organizations dedicated to supporting Indigenous peoples across Canada.