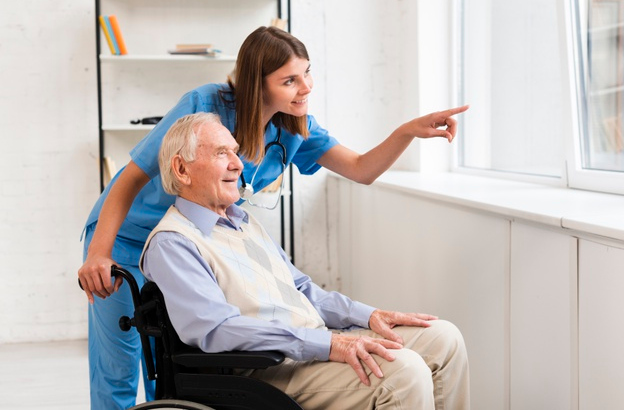 The Advantages of a Health Care Aide Certificate
For those looking for a rewarding career helping others, it is a good idea to consider earning a health care aide certification. There are several advantages to obtaining this certification from Columbia College in Calgary that everyone should keep in mind.
A Preference for Certified Applicants
There have been changes in the way health care facilities run. Now, employers are more likely to hire someone that has knowledge and experience working in a health care environment. Those who have invested in their training, such as the health care aide certification, are more likely to perform well once hired.
New Job Opportunities
Someone who has earned their health care aide certification is far more likely to receive job offers. With the added education and experience that comes with the coursework, an individual is going to possess a varied skill set and will be able to work in more specialized areas. These may include care for children, individuals with dementia, and more.
Work Experience
With a health care aide certificate, individuals will already have work experience before graduation. Students are placed in recognized health care facilities to work with trained professionals. This gives them an advantage over those who don't have any prior work experience and will make it easier to find a job.
Maximize Knowledge
There is an integration of both classroom and real-world applications that will give students a unique perspective. This creates an additional advantage for those who hold a health care aide certificate. The ability to apply this knowledge will set these students apart.
Early Job Offers From the Program
Those who graduate from a program that offers a certificate in the field of health care aide may be offered a job during practicum. Graduates of the health care aide program have a variety of options to work for care homes, assisted living centres and more. The prospect of having an immediate job opportunity upon graduation is a unique advantage for those looking for a job in this field.
To learn more about the Health Care Aide Certificate from Columbia College, click here.