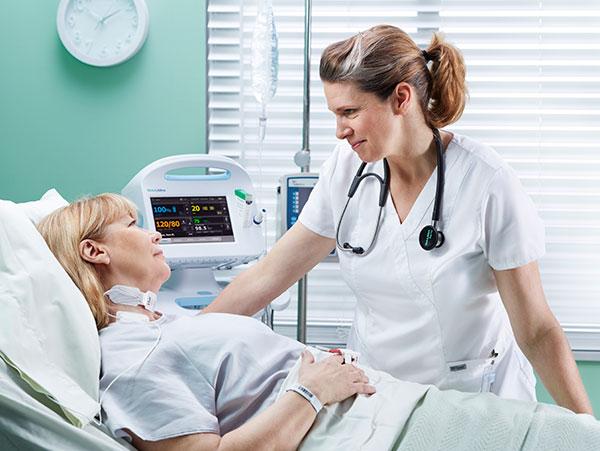 Who Should Apply For The Practical Nurse Professional Diploma Program?
Nurses play a critical role in providing healthcare services to patients. A nurse plans and offers medical care to patients suffering from acute or chronic physical or mental health issues. They execute their services in hospitals, homes, private clinics, and other settings. A nurse works as a part of a team comprising of medical professionals, doctors, and at times social workers and therapists. Typical duties of a nurse include assessing and planning nursing care requirements, providing pre- and post-operative care, monitoring and administering medication, taking samples, checking pulses and blood pressure, providing emotional and physical support, etc.
For those interested in pursuing a career in this noble profession, Columbia College Calgary offers a practical nurse professional diploma program. The program trains aspiring nurses with the skills and knowledge necessary to excel in their profession.
Program Description and Eligibility Requirements
Columbia College's practical nurse professional diploma is an 80-week program that combines theory classes and practicum (clinical). The program trains aspiring nurses in subjects like adult health assessment, clinical experience, mental health nursing, psychology, physiology, pharmacology, team building, conflict resolution, and more. Since you are required to offer medical assistance and also supervise at times, this knowledge will be beneficial during employment. Furthermore, the practicum provides a real-time experience and adds to your credentials for employment. 
Those interested in enrolling in the program need to fulfill certain admission requirements and also write an assessment test. These eligibility criteria include –
You must be of minimum 19 years and out of high school for 1 year OR you must be 18 years old with a Canadian high school diploma.

Academic requirements completed within the last 5 years in Canada or achieved equivalent in any of Columbia's bridging courses, which includes –

English 30-1 with minimum final mark of 60% or 70% in English 30-2 or equivalent

Math 20-1 with minimum final mark of 50% or 60% in Math 20-2 or equivalent

Biology 30 with minimum final mark of 60% or equivalent

Columbia College Medical Terminology course with minimum final grade of 80% or equivalent

If you do not meet the educational requirements, you may qualify for our free College Prep courses.

You also will attend Columbia College's tuition-free College Skills for Success course prior to the start of the program.

You must achieve satisfactory results on the Columbia College assessment and complete Columbia College Medical Terminology course with the minimum final grade of 80%.

Clear the admission interview.

Clear current police information check with vulnerable sector check, otherwise, you will not be eligible for practicum or licensing with the College of Practical Nurses.

Completing a health questionnaire (fitness to practice) with the help of a physician which should be attested to an applicant's health status regarding the ability to complete their program and practice in the profession.

Current CPR Healthcare Provider Level Certificate, which must be updated every 12 months.

Standard First Aid Certificate including Heart and Stroke.

Up-to-date immunizations of which the details will be provided during admission.

N95 Mask Testing.
The practical nurse professional diploma program offered by Columbia College Calgary has achieved best results in Canada. It has successfully churned out competent professionals to serve the industry. Furthermore, this is a nationally accredited program that allows graduates to be licensed in any province in Canada. So, if you want to pursue the profession of a nurse, enroll at Columbia College Calgary and reap these benefits.
Contact an advisor today to learn more.