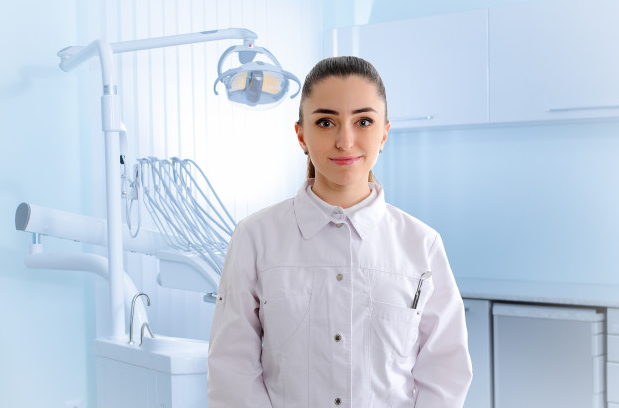 What to Expect From a Dental Assistant Career (Part 2)
In part one of our series, our topics outlined the differences in the education, salaries, and duties of dental hygienists, dental technicians, and dental assistants. In this blog, we are going to focus on reasons to choose a career as a Dental Assistant.
Most people who choose to work in a healthcare environment with regular patient interaction find it pleasant, satisfying and fulfilling. Typically, when patients visit the dentist for regular dental cleanings they leave the office happy. Their mouths feel fresh and clean like they've gotten a new set of teeth or a new beginning! The cleanings themselves can be a bit uncomfortable for the patient, but it's the hygienist who is dealing with the patient at that point rather than the assistant. Other dental services are less pleasant than cleanings, but primarily they're not life-altering as in many other healthcare environments.
The dental assistant typically works banker's hours, 9:00 – 5:00, with some variance on either end. Rarely, though, will they ever work nights or weekends, as in many other healthcare fields. The dental assistant job is excellent for someone who wants their nights and weekends free.
The salary for a dental assistant can be up to $40,000 per year. Columbia College in Calgary offers a 33-week program for the Dental Assistant Professional Diploma that will prepare graduates to sit for the National Dental Assisting Examining Board (NDAEB). Columbia College holds accreditation by the Commission on Dental Accreditation of Canada.
The field of dental assistants is unlikely to become obsolete. In fact, Alberta is expected to stay on track for the demand for Dental Assistant professionals over the next few years. Alberta also provides a higher wage for this profession, approximately 18% higher compared to the natural average. Additionally, the dental fields requiring dental assistants are vast. Not only do dentists need assistants, but orthodontists and oral surgeons need assistants as well.
Become a dental assistant by contacting Columbia College, our admission advisors will be happy to help answer any questions you have!