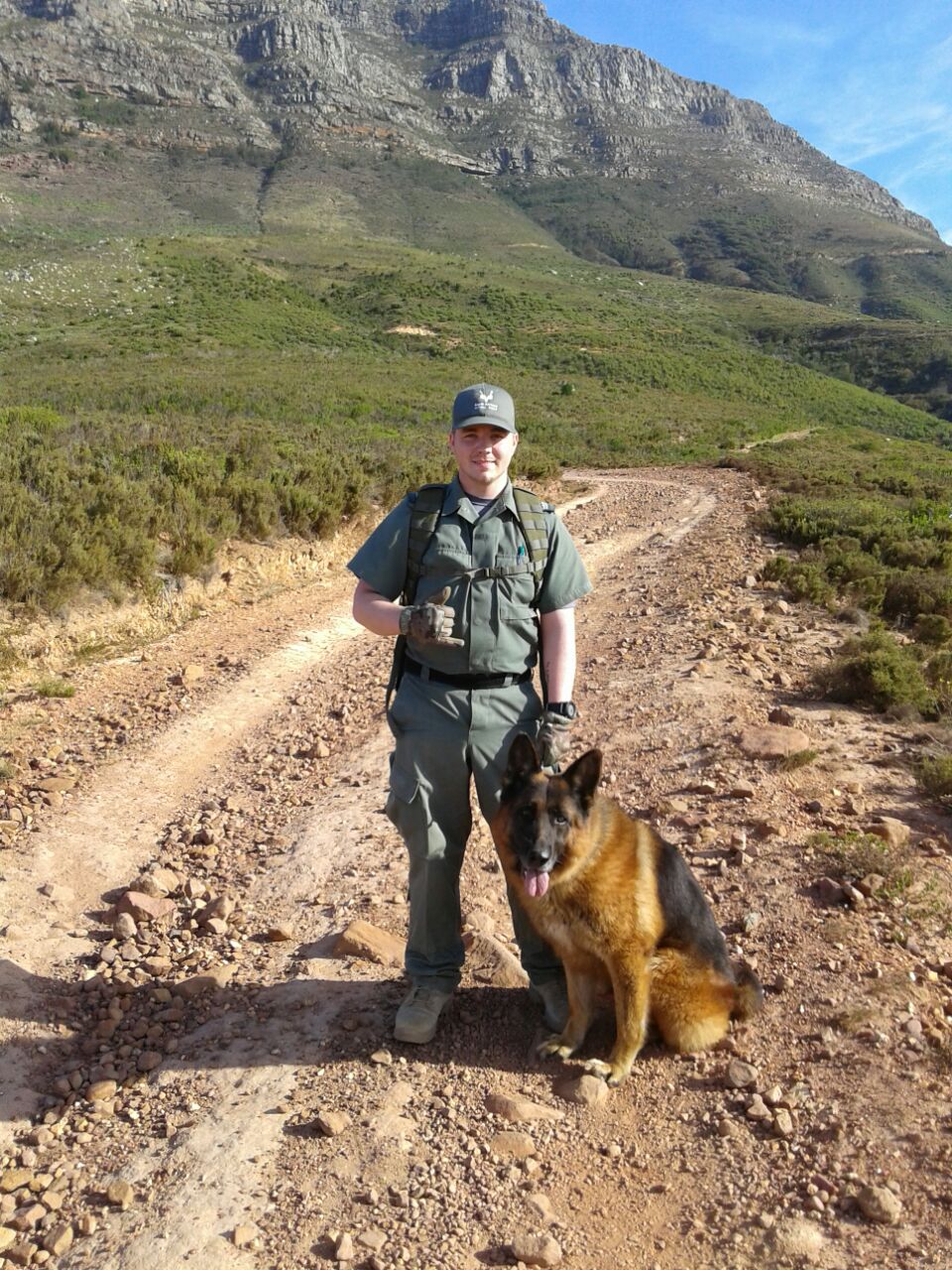 Justice and Public Safety Student Completes Practicum with National Parks Service of South Africa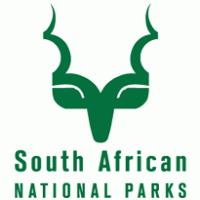 Learner Researcher Collin O'Halloran arrived to Cape Town South Africa on May 23rd, 2017 to launch into his justice and public safety practicum. Through VA Corp Service, the South African National Parks is hosting Collin on his 200-hour practicum assignment required to complete his studies at Columbia College. Collin has been fortunate enough to secure a practicum placement with SANParks Dog Unit. While the handlers and their dogs are often the first respondents to incidences of suspected poaching of rhino horn, their duties also include safety and security of parks users, searching parks areas, and the wellbeing of animals and persons.
Collin is stationed at the Table Mountain Safety Office at Cape Town and will be completing the requirements of his practicum in coming weeks. Prior to beginning his diploma in justice and public safety, Collin began a career as a reserve soldier with the Calgary Highlanders; Canadian Armed Forces.
Collin and ten of his fellow cohort members completed their requirements for the Diploma in Justice and Public Safety, an accredited program that is recognized by the Royal Canadian Mounted Police and Canada's Military Police recruitment branches. With small classes, exceptional faculty from the justice profession and quality practicum experiences, success in this career is extremely high.
This cohort had practicum opportunities with the Calgary Police Service, TsuuT'ina Nation Police Service, a number of private security organizations, The Calgary Mustard Seed Social Services Shelter, Calgary Drop-In Centre, Indian Ex-Servicemen's Association, and the Cornerstone Teen Drop In Centre.
Collin will be home soon and completing his required poster presentation with the Golf (September 2016) Intake in August 2017. Congratulations May 2016 Intake and safe journeys home Collin.