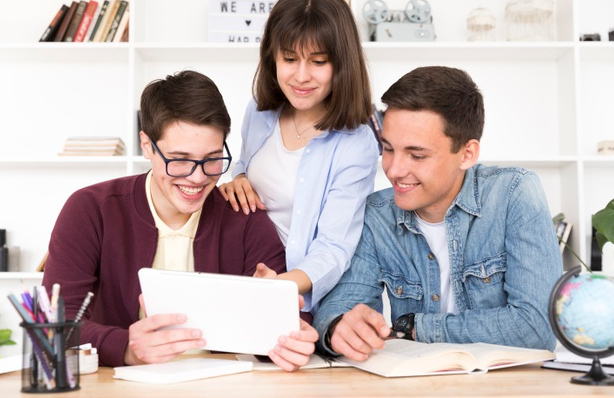 How to Maintain a Healthy Diet When Juggling a Busy Schedule
Categories

Blog

Date

June 18, 2020
Most people know fully that they need to eat healthy to stay physically fit and achieve good overall health. Unfortunately, many find that the process of eating healthy can be too time-consuming between the time to shop, prepare meals, and think of what to eat. By the end of it all, it becomes far more convenient and even affordable to eat fast food or another unhealthy option. Whether you are juggling schoolwork or school-life balance, a healthy diet will be vital for your success.
Particular foods can help boost energy, focus, and productivity, all of which contribute to your performance and outcome. Fortunately, there are a variety of tips that can help you eat healthy even when busy.
Don't Eat and Multitask
One of the biggest mistakes that people make with eating is that they try to eat a meal while they are at work, studying, or doing another responsibility. Whether you are a professional or still in college, make eating a separate activity altogether. This will help prevent you from accidentally overeating or indulging in snacks while you are not focused on your caloric intake.
Find Time to Prepare
One advantage of eating healthy and preparing your meals is that it can be done on your own time. If your current life does not allow for any meal prep during the week, try to get as much done on the weekends as you can. Merely spending one hour per week while you are free will allow you to make meals that could last you for the next seven days.
Use Healthy Meal Services
Another option is to take advantage of healthy meal services. Today, there are a variety of companies that offer services in which meals are delivered to your doorstep. These can be very nutritious and often require little to no preparation. This will allow you to get in a healthy meal while not having to spend the time thinking, shopping, and preparing the dish.
Focus on 'Brain Food'
Brain food helps increase your ability to focus, remember, and understand the task at hand better. For instance, nutrients that help with memory include omega-3 fatty acids, docosahexaenoic acid, or DHA. Here's what you should focus on to boost your productivity, focus, and memory:
Protein — Meat, fish, eggs, poultry, legumes, nuts and seeds, dried beans and lentils, dairy products and soy products.
Antioxidants — Fruits and veggies, including berries and pomegranate juice.
Omega-3 — Oily fish, flaxseeds and flax oil, and eggs, chicken and beef.
Creating healthy habits will benefit you in many ways. Regardless if you are enrolled in college and attending classes, or working at a practicum site, having the energy and proper nutrients will help you feel like 100%.