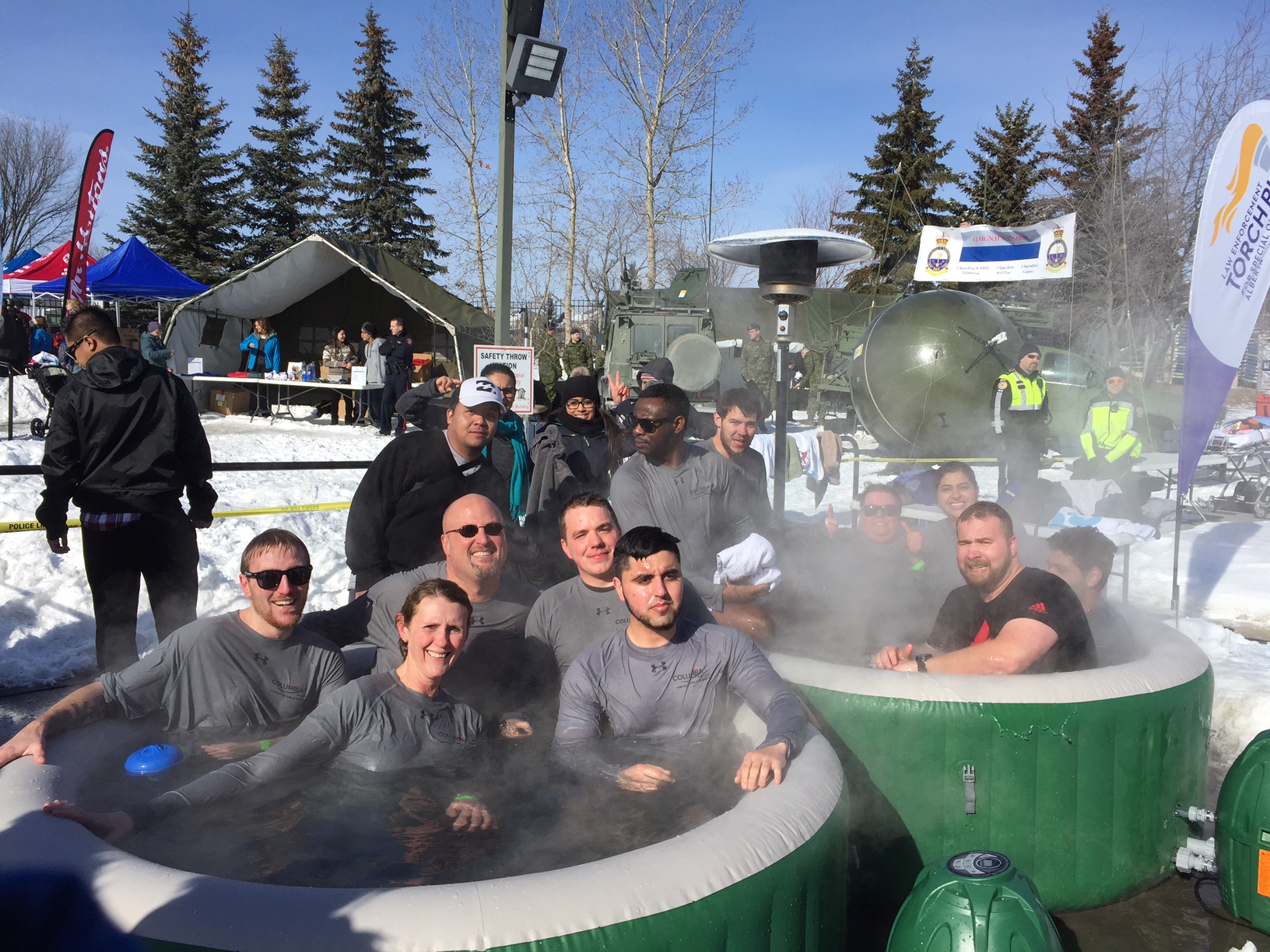 School of Justice Awarded the Top College/University Fundraisers in Alberta
As a final act of defiance to our Alberta winter in February, the Students and the Director of the School of Justice & Public Safety plunged into a hole cut in the ice at Arbour Lake to celebrate the fundraising efforts for the Alberta Special Olympics. We want to congratulate the fundraising efforts of our team, the Columbia College – School of Justice, for being the top College/University Team fundraisers in Alberta!! The total funds raised for Special Olympics by all participants in the province is $167,000 this year.
This award will be presented to Registrar, Pat Simmons, at a special luncheon hosted by the Alberta Association of Chiefs of Police at the 2018 Alberta Law Enforcement Torch Run Kickoff Conference on November 4th, 2017 in Calgary.
Congratulations Team Columbia and thank you very much for your ongoing support of ALETR and our Special Olympic Athletes.