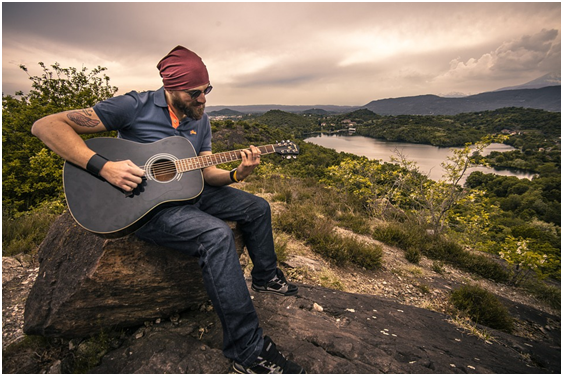 Life of a Student: The Importance of Having a Hobby
Hobbies help us grow as a person. The best way to have a new hobby is to try something new. All of us are unique, and this is the reason why our hobbies and interests are different. Once we find an activity we are passionate about, we can explore that activity more. When you get hooked, you will realize that your hobby has become an integral part of your life. Having a hobby that we enjoy brings us joy and refreshes us. Hobbies help us to manage our leisure and unplanned time more productively. It also affords you the opportunity to learn new skills in your work. But these are not the only benefits of having a hobby.
Increases Confidence
It feels great to be skilled and good at something, doesn't it? And this is what that makes you confident. It can take some time to develop your hobby so that you may be able to tell that you are skilled. But, the journey of experiencing your hobby is very rewarding in itself. With the exposure to different types of activities these days, it doesn't matter which activity you choose. Whether you are pursuing a craft, sports, puzzles, or skill development, your hobby should be a diversion and a passion. Simultaneously, if your hobby gives you a sense of purpose, then you will be more confident about challenging yourself in your hobby and help you prepare for learning new things at work.
Allows You to De-stress
Hobbies give you an opportunity to enhance your life. Hobbies allow you to destress yourself while remaining mentally productive. Having hobbies promotes better health and may lower the risk of having high blood pressure. Enjoying a few hours of your hobby a week can also reduce the risk of depression and dementia.  Hobbies refocus your mind on to something that you enjoy doing. Hobbies that include physical activities create chemical changes in your body that help to reduce stress. Even if it doesn't involve physical activities, you can still reap the benefits of having a hobby. Getting a short break from work and doing something you are passionate about can rejuvenate your mind and help prepare you to handle challenges in the future in a better way.
Helps You Socialize
Hobbies may provide an opportunity for you to socialize with people and that can be an additional benefit for your overall well-being. You can connect with people who enjoy doing the same things that you do. You can meet new people, discuss your hobby and get connected to a bigger circle that may even help you turn your hobby into your profession. The internet provides numerous groups and forums to connect with people that enjoy doing the same things that you want to do.
Enhances Your Creativity
Some hobbies require creativity and if you develop creativity through your hobby, it can be beneficial. Creativity can help you experience new things at school and work. The skill of being creative is essential in today's world.
Hobbies create a positive impact both on your personal and professional life. You know what else does? A good Canadian college education! Enjoy the benefits of having a hobby and a career-oriented professional course at Columbia College, and get ready to take on the world.