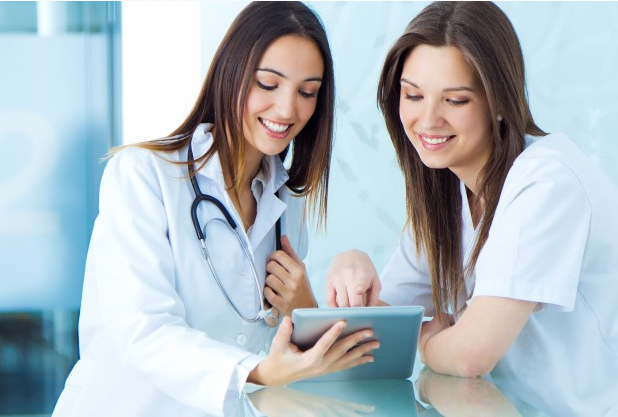 Why Health Care Aide Workers Are More Important Than Ever in Canada
Healthcare aide workers are a vital part of the team at any healthcare institution or home-care service provider. Healthcare aide workers are also known as home support aides, home support workers or residential support workers. They provide support and personal assistance to those who are not able to do certain activities on their own. Typically, those suffering from illness, disability or old age need support. Those patients who have chronic medical conditions or require end-of-life care will also need the services of a healthcare aide worker.
Healthcare aide workers provide essential support to clients, patients and residents. The work done by health care aide workers is extremely vital to the well-being of the patient at the hospital or home. Typical daily tasks include bathing, dressing, grooming, toileting and other personal hygiene activities of the patient. They also have to assist in feeding and exercising the patient. Healthcare providers need to be somewhat energetic and have the stamina to be on their feet most of the day.
Healthcare aide workers may work full-time, part-time or on a call-in arrangement
Some of the most critical skills required in a healthcare aide worker is being able to properly communicate with the patient, their family, and physicians. They need to have a decent level of medical knowledge so they can understand the requirements of the patient or communicate any issues to their healthcare provider. A health care aide certificate is needed for most healthcare aide jobs.
A Brief Overview on COVID-19
Coronavirus is medically known as COVID-19. It emerged in China in December 2019. The city Wuhan in the state of Hubei has been confirmed as the source of this virus. It is suspected the virus was transmitted from an animal to a human. Typical symptoms include fever, dry cough and shortness of breath. It spreads through human-to-human transmission; however, other methods of transmission such as surface-to-human are also possible. There is no vaccine for this medical at the moment. As of 25th March, around 440,000 people have been infected by this virus, and 19,700 have died. In Canada, about 2800 cases and 26 deaths have been reported so far.
Ageing Population of Canada
As the virus is still new to the world, there is a lot to learn about Coronavirus. For example, in Italy, the mortality rate is over 9%, but in Germany, the mortality rate is less than 1%. As the world learns more about this virus, we will have a better understanding of how the virus was born, how it spreads, how it can be cured, and more. One pattern that is emerging is that the elderly or those with underlying medical conditions are more vulnerable to this death.
Canada has an ageing population with an average age of around 42.2. There are over 500,000 elderly living in senior residences, nursing homes, and hospitals. The age factor, along with a large number of elderly living close, are worrying signs for coronavirus spread in Canada. Another worrying aspect is that Canadian fertility rates have continued to drop since the 1960s. This means there are many elderly who have fewer children to call on for help. The burden is going to fall on the healthcare systems and workers. Healthcare aide workers are going to be critical in the fight against this virus and any other virus in the future.
What has Coronavirus taught us about the importance of Health Care Aide workers?
Another pattern that has emerged is that the world is severely under-prepared for this kind of virus. Not only is there a shortage of medical equipment and protective gear, but there is also a massive shortage of healthcare professionals, including health care aide workers. Coronavirus has highlighted the importance of healthcare aide workers. When the world recovers from this virus, a lot of things are going to change in the healthcare industry. There will be a significant push to have better facilities, a larger number of medical staff, better trained medical workers and a better mechanism to create a vaccine.
A career as a healthcare aide worker is not only going to provide job stability and good pay, but it will also help the world deal with any such virus in the future in a more efficient manner. Getting a Health Care Aide Certificate is one of the first steps to proceed in this field.