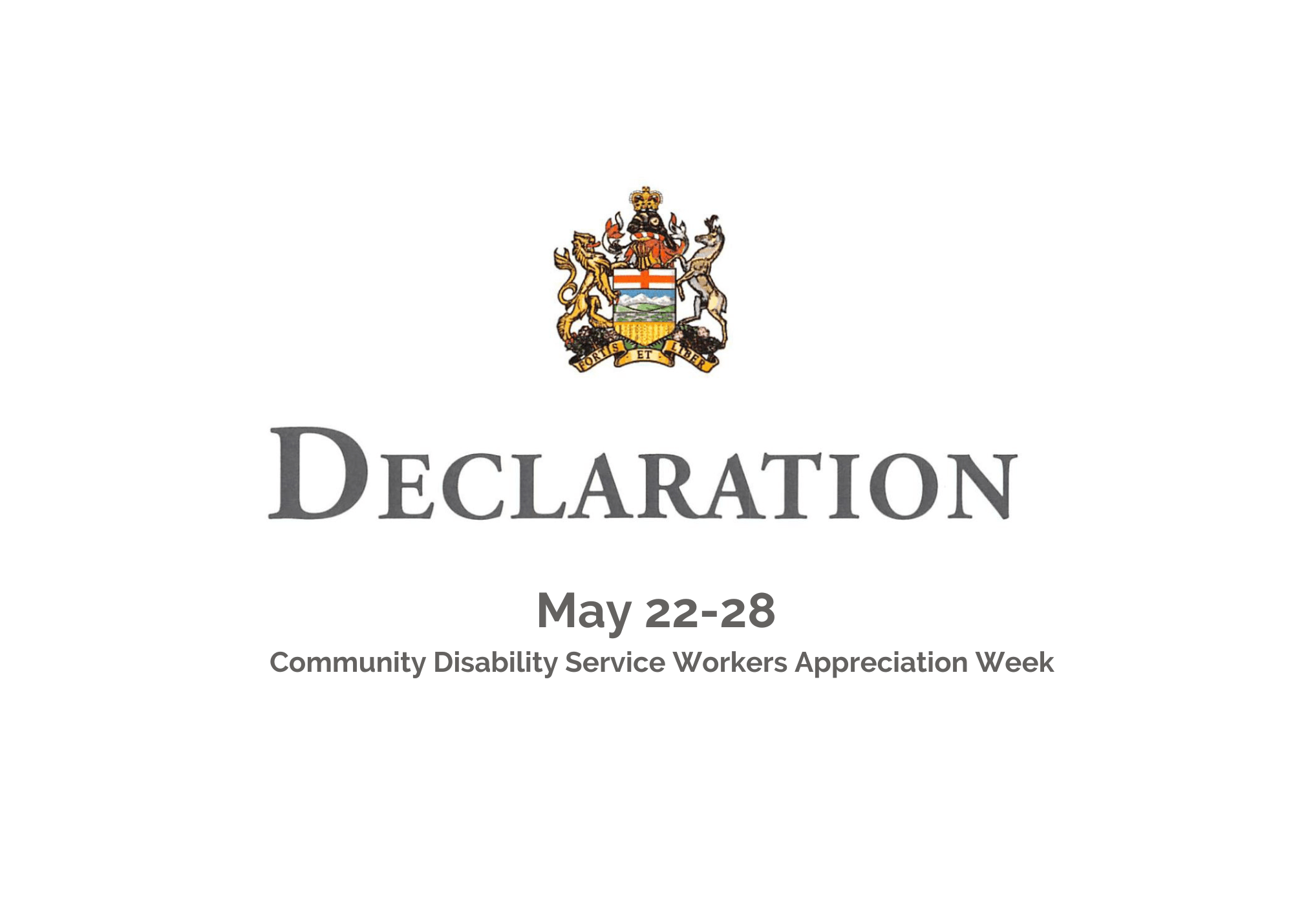 Columbia College Celebrates Community Disability Service Workers Appreciation Week
Categories

Blog

Date

May 24, 2023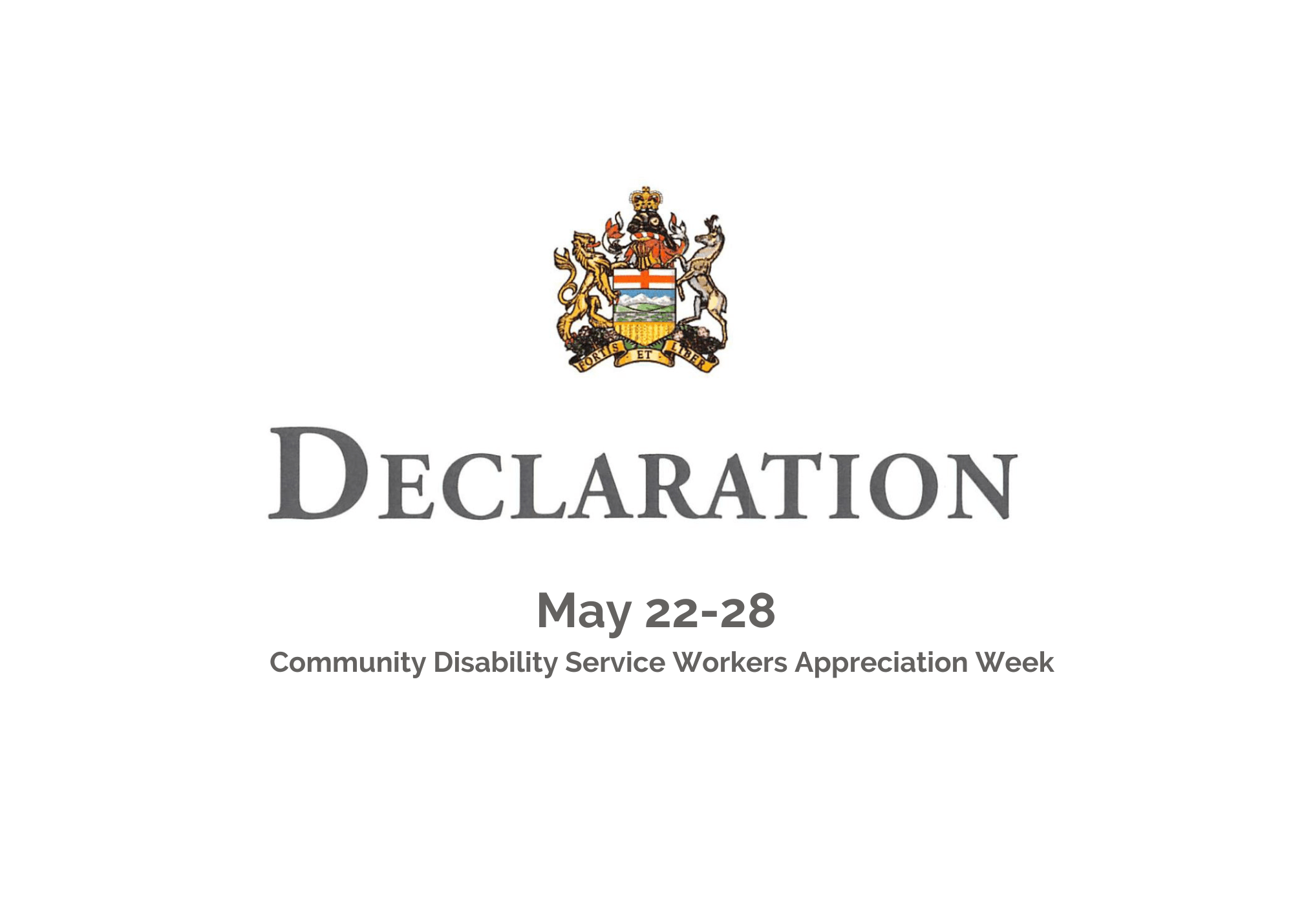 Columbia College is proud to announce that May 22-28, 2023 has been officially declared as Community Disability Service Workers Appreciation Week in Alberta by the Minister of Seniors, Community, and Social Services, Jeremy Nixon. This declaration is a testament to the invaluable contributions made by Community Disability Service Professionals across the province and serves as a well-deserved recognition of their dedication and commitment.
The Alberta Disability Workers Association (ADWA) has been at the forefront of raising awareness about the essential work carried out by these remarkable professionals. The association warmly welcomes the Minister's declaration, highlighting the significance of the services provided by Disability Service Professionals on a daily basis.
Expressing her excitement about the declaration, Sue Manery, Executive Director of ADWA, stated, "The actions and supports provided every day by people employed in Disability Services make such a positive difference not only in the lives of people with disabilities but also in their communities. I truly admire the commitment and passion they have for their profession and congratulate them on this well-deserved public recognition."
Alex Stoye, president of the ADWA Board, shares the belief that it is high time this essential workforce receives public recognition. Stoye affirms, "This is the first time that the work of Community Disability Services has been formally recognized on a provincial level. A declaration such as this is a fantastic way to bring awareness to the professional and competent work of this community."
Heather Lyons, an ADWA Champion and Community Disability Service Worker, further emphasized the significance of the declaration. Lyons expressed her enthusiasm, stating, "It's huge! It shows the whole province that the work we do is essential and vital, and makes a big impact in the lives of so many Albertans with disabilities. It shows our advocacy and hard work have brought this recognition that every worker, in every role, deserves. It shows we are not forgotten."
At Columbia College, we are dedicated to fostering growth and inclusivity. As part of our commitment, we provide Community Disability Services through our Community Support Services Department (CSSD). Bruce Skorobohach, Director of the CSSD, emphasizes our college's deep appreciation for the exceptional dedication of Community Disability Service Workers. Skorobohach stated, "At Columbia College, we value every individual and are dedicated to creating an environment that fosters growth and inclusivity. We recognize the exceptional dedication of Community Disability Service Workers, whose efforts profoundly impact the lives of individuals with disabilities, shaping a more inclusive society."
Community Disability Service Workers Appreciation Week will bring together service provider organizations, families, and individuals across the province to celebrate the remarkable work carried out by Disability Service Professionals. It is an opportunity to express gratitude and appreciation for their outstanding contributions.
To read the full press release from the Alberta Disability Workers Association, the Declaration from Minister Nixon, and the Recognition from City of Calgary Mayor Jyoti Gondek, please click on the following links:
Let us join hands in celebrating and honoring the exceptional Community Disability Service Workers. Together, we can continue building a more inclusive and supportive society for all.