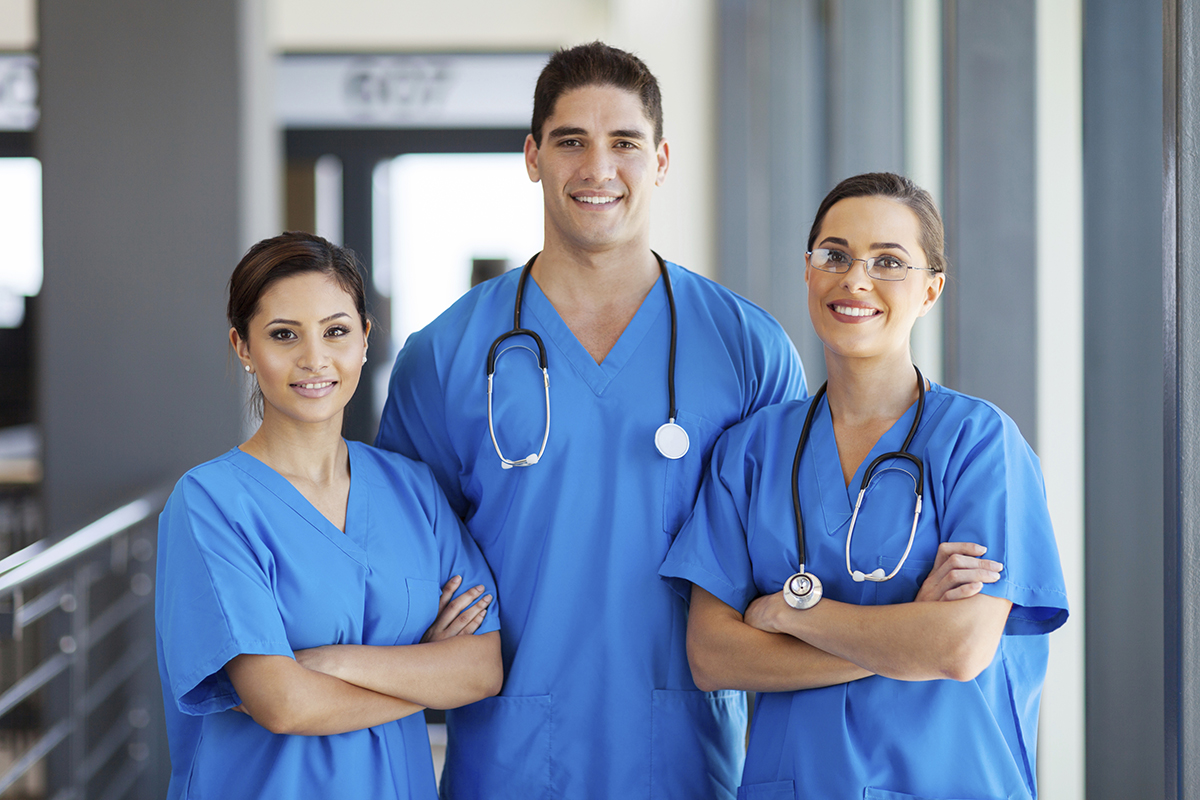 Dedication Drives Distinction
Columbia College's Practical Nurse Diploma Program graduates recently achieved exceptional results on their Canadian Practical Nurse Registration Examination. Since the Practical Nurse program at Columbia College began six years ago, its faculty have been striving to provide an environment of success for its students.
The department's hard work is now paying off. In the last writing of the Canadian Practical Nurse Registration Examination, Columbia's graduates had a 100% success rate. This is 12% higher than the Alberta average of 88% and 23% higher than the Canadian average of 77%. The examination questions cover ten essential categories related to nursing. Columbia graduates test results were on par or above the national average in nine of the ten.
Marieta Bana, graduate of Columbia's Practical Nurse Program, was working part time before she decided to come back to school to be a Nurse. "I initially started the program at another school but I got confused when it came to skills being taught in such a large class – 40+ students in one class. I transferred to Columbia because of the small class size which allows instructors to see each student's weaknesses and correct them," she states. She further states that, "being a Licensed Practical Nurse now really changed my life. I am now able to give care and be hands on with those who need my help."
Issatou Barry, another graduate of the program, was working in retail customer service but had a bachelor's degree in Microbiology from Quebec. Her husband was taking the Business Management Diploma at Columbia College and suggested she apply. Issatou completed the free College Prep courses available to help with her English. She states, "I liked how fast the program was and how the quizzes kept me on track. The presentations we did in class helped build my confidence in dealing with people in English." She went on to further say that "Finding a job was the most rewarding part. I have a full time job plus a second casual position." Waiting for the exam results was stressful but she says, "I screamed when I found out I passed the exam!"
"We have placed a great amount of emphasis on supporting student learning by delivering the program through small class sizes, more active and collaborative student learning in class, and more help outside of the classroom. We also provided weekly workshops on writing the CNPRE exam," stated Valerie Oliver, Program Chair of Health Care Program. "We are elated at the success of our students on the exam", said the President of Columbia College, Dr. J.T. (Tom) Snell. He continued, "Our faculty work tirelessly to help prepare the students for this exam and to begin work in this growing profession. We could not be prouder."