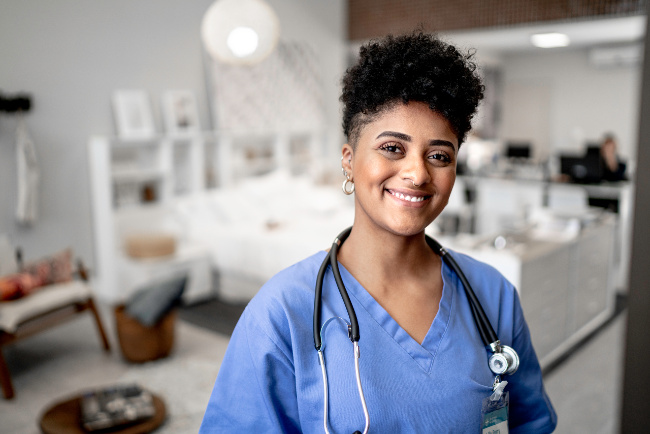 6 Reasons to Become a Practical Nurse in Alberta
As a practical nurse, you play an integral part for doctors and patients, along with their families. The role of a practical nurse often provides a rewarding, fulfilling career with the ability to see your positive impact on the lives of many individuals. We have compiled a list of six of the most common reasons individuals chose their career as a nurse in Alberta.
1) Higher Pay
With more education, nurses will see a pay increase. They have more control over where and how long they work.2
2) Accelerated Learning
The Practical Nurse Professional Diploma Program, as offered by Columbia College, allows you to graduate within 2 years. This includes in-class and clinical experience, which leaves you confident with real-life experience when you are ready to start your career.
3) Opportunities for Travel
A practical nurse can work in a variety of geographical locations and have the chance to make money while they are travelling.
4) Employers Might Pay for Education
There is a high demand for nurses with more specialized skills. For this reason, an employer may fund your continued studies so you can have economic freedom.
5) Always Find Work
There are many opportunities for practical nurses to find a job. You will always have work available to you, which means you can achieve your financial goals while helping others be healthier. This is especially true in Canada, as nurses and professionals in the health industry will be more in demand over the next ten years.
6) Exciting Career
Be prepared for a lot of adrenaline rushes as you help people. The busy life of a practical nurse is full of new situations, and you will always have something to look forward to.
Columbia College now has enrollment open for the Practical Nurse Professional Diploma. Learn more about the program and admission details by clicking here.