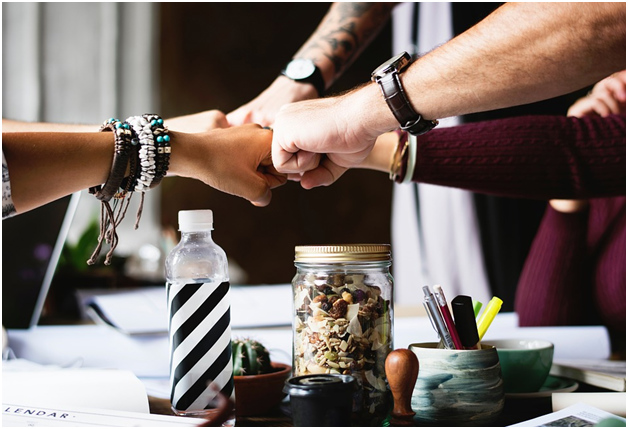 Life of a Student: Dealing with Conflict with Friends
Great friendships are characterized by a mutual understanding that you will support each other through the highs and lows of your lives. When you get into a fight or an argument with your friends, it may hamper your concentration, disturb your peace of mind, and potentially affect your health. Conflict with friends can be challenging, but can be usually be resolved. Here are some helpful tips for dealing with conflicts with friends:
Don't Be Quiet, Talk
Communication is the key to every relationship. If you have had a serious argument, it may get worse if you choose to keep quiet and not talk about it. Keeping things to yourself and not being open about it creates misunderstandings. Talking about the causes of the argument will help you figure out whether it is just a misunderstanding or something serious. Once you are vocal about your issues, you get a fair idea about how to resolve a particular conflict. This will not only help you solve problems, but also strengthen your friendship.
Think Before You Speak
So, now when you have decided to talk about your issues, you need to keep the anger aside and talk peacefully to each other. Anger is your biggest enemy; it can even snatch your friends from you and leave you without one, especially when you need someone with you. In such a state of mind, you might end up doing or saying something which you might never do or say. Anger and aggression never solves a problem, instead, it intensifies it. So, you should choose your words wisely while you're trying to resolve conflicts with friends.
Listen to Your Friend's Concerns
Communication is necessary, but it is only fruitful when it is two-way. If you are dealing with conflicts with friends, there must be communication as well as listening and understanding from both sides. If you had an argument or you had different opinions that led to a conflict, try to find out what the other person found offending. Let your friend speak about things that didn't seem right to them. Apologize if you need to for being wrong on your part or explain to them your point of view to help them understand you better.
Forgive and Forget
Life is more rewarding when you have great friends that you can count on. However, an inability to communicate may lead to unresolved feelings that may in turn result in losing friends. As such, open, honest communication about what caused a fight or an argument and how to work through the disagreement is really important. In the end, rather than holding a grudge it is always better to work towards resolution of the situation, and to forgive and forget.
Don't let fear hold you back, implement these steps to ensure your relationships don't get affected. Remember, communication (two-way) is the key to a healthy college and personal life.