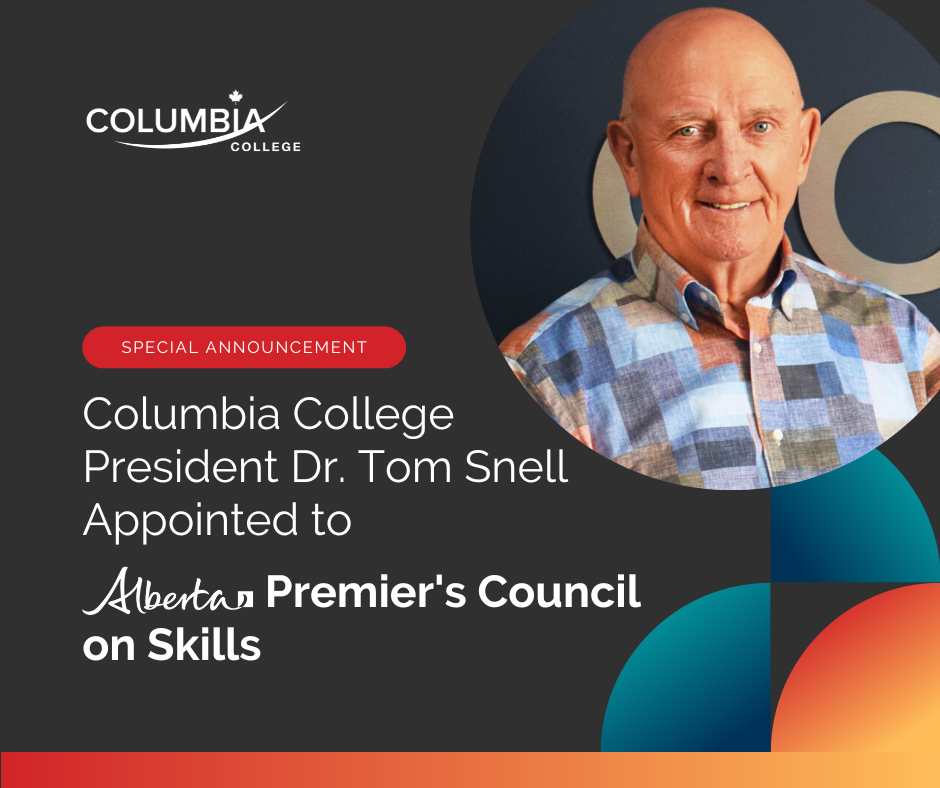 Dr. Tom Snell Appointed to Premier's Council on Skills
Congratulations Dr. Snell
We are honoured to announce that Columbia College President Dr. Tom Snell has been appointed to the Premier's Council on Skills. Tom has been chosen as the representative for Alberta's post-secondary education sector.
The council was created to advise the Premier and Minister of Advanced Education on aligning post-secondary programming with industry needs, helping post-secondary graduates attain the skills they need to succeed in Alberta's evolving economy.
The Premier's Council on Skills will help facilitate input from select strategic industries and provide advice regarding the alignment of current and planned future programming in Alberta's adult learning system with industry needs.
This work will help more students develop the job-ready skills they need to be successful in Alberta's evolving economy. The creation of a Premier's Council on Skills fulfills a platform commitment and a recommendation of the Skills for Jobs Task Force.
The council, comprised of 11 key industry stakeholders, will provide advice to the Premier, through the Minister of Advanced Education, to strengthen post-secondary programming and align Alberta with current and future industry demand.
Read more