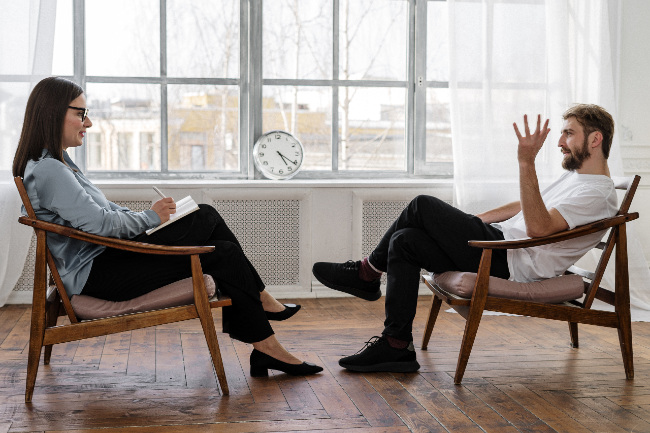 Pursuing a Human Services Career: What to Know
Setting on a career path may seem like a daunting task, especially if you're leaving your comfort zone. Finding a job that pays the bills is already a blessing in itself, but it's always better to pursue a career that you find fulfilling. At the end of the day, your happiness and fulfillment also matter.
For this reason, many people look to human services as their main career path. They find ways to help their communities, especially since thousands of people need help and guidance. If the idea of service is in your area of interest, pursuing a career in the field may be the best option for you.
Human services is an interdisciplinary field, where the main aim is to meet the basic wellness and physiological needs of the people, done through prevention, treatment, and even remediation. It essentially relies on people with various skill sets and expertise, called together to serve in the name of the people.
If you're looking to pursue a career as a human services professional, this quick guide is for you:
Career Paths in The Human Services Field
As previously mentioned, a human service professional can take on a variety of roles and titles. There's so much you can do for people, and there are so many different ways to bring about change. To help you get started, here are some job opportunities you may find interesting to pursue:
Social worker/assistant
Community organizer
Youth worker
Mental health aide
Child advocate
Life coach
Adult day care professional
Child life specialist
Case worker
By actively pursuing a career in the field, you'll be able to provide resources for the most vulnerable members of society. You'll provide shelter for the children and the elderly, including people with disabilities, mental illnesses, and those trying to overcome the trauma of abuse and addiction.
Who Should Pursue a Career in the Human Services Field?
As a human services professional, you will be responsible for administrative and client-facing duties. This means you need to know how to handle paperwork, but at the same time, engage with the people you wish to help. You'll also be handling everything in between, making it a demanding yet rewarding job.
The range of options available also provides you with plenty of room to grow, and it's also easy to narrow down the options to roles your interests and skills match with. However, as a human service professional, you will be required to possess specific traits:
You need to be open-minded. Dealing with countless people will test your patience, especially since most of them will likely be coming from the worst situations. You need to be open about what they're going through, as this will help you show empathy and patience.
You need to be a good listener. More often than not, your clients will be people who need ample care and attention. Listening to their stories will not only ease their burden, but will help you understand how to help them better. Without listening skills, you won't be making much of a difference.
You need to have good communication and organizational skills. The roles come with a lot of paperwork, especially since you need to be on top of cases and detailed records.
You need to be passionate about giving back to the community. The field isn't a walk in the park, and you'll find yourself dealing with almost insurmountable circumstances. During these days, you'd want to go back to your passion and desire: to help others.
Pursuing A Career Of Service
College is a journey already difficult to do, but setting out in the real world is quite another. You'll want to make sure that you find a career path you love, one that helps you mix passion and practicality together. For many, the answer is pursuing a human services role. As you continue to look for your next step, keep this guide in mind—you may want to end up serving the people.
To help you get started on your human services career, proper training is paramount. Columbia College offers you the chance to become the best you can be. Allow us to help shape your future by helping you find greater meaning and purpose, so that in time, you can actively pursue your dreams. Reach out to us today to learn more.