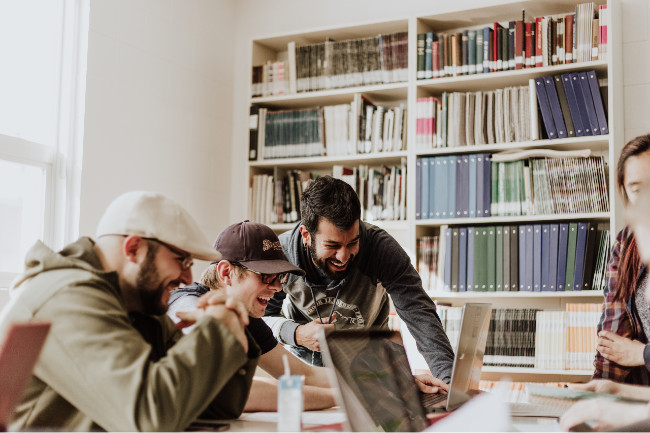 What Are My Career Options After a Course in Human Services?
Human services is a rewarding career dedicated to aiding people in realizing their full potential for living a fulfilling life. A human services practitioner helps individuals enhance their quality of life by providing emotional and physical assistance. A human services professional supports individuals in need- whether it is giving academic support to pupils, emotional care to an adult with special needs, or a newcomer to Canada who needs settlement assistance.
As a human services practitioner, you must be knowledgeable in a variety of social service fields. Human rights, diversity concerns, working with people with disabilities, behavior management, counseling, and other themes are covered.
You can work in a range of public and private settings after completing the course in Human Services. Public and private educational institutions, as well as social and community service organizations such as group homes, halfway houses, correctional facilities, and community health clinics, are examples. You might work in programs that address alcohol and drug misuse, family violence, children and teens at risk, ageing, and more as a human services professional. Those who complete the course successfully will be eligible for a variety of job options:
Social Work Assistant
Child and Youth Care Worker
Education Assistant
Settlement Worker
Respite Specialist Worker
Community Support Worker
Child and Family Support Worker
Disability Services Worker
Public and Private Counseling Settings
Immigrant Aid Support Worker
Outreach Worker and more
We Have Elucidated 8 Career Options Below:
1) Case Worker
Caseworkers have the chance to deal with a range of specialized populations and execute their tasks in many venues. They are in great demand in both nonprofit and for-profit companies, and the roles focus on establishing rapport with targeted clientele while providing services. Case Workers operate in a range of programs that address diverse social problems and can be found in residential settings, in-home programs, or office-based services. For voluntary or mandatory customers, these programs may be preventive or intervention-based. Caseworkers link clients with resources and build treatment or service plans that are in line with the program's objectives. Caseworker jobs are a fantastic way to get started in a fulfilling profession. The good news is that hard effort, on-the-job experience, and training may frequently lead to managerial roles for Case Workers.
2) Community Outreach Worker
Community Outreach Workers serve a critical role in assisting local communities in improving health, education, and safety outcomes. They're in high demand in any situation where the objective is to help customers or the community. Many Community Outreach Workers will have frequent interaction with customers and will do activities such as providing preventive programs, gathering pertinent data, and lobbying for their specific issue with local politicians. Many of these experts also operate as part of a team with a mentor.
3) Substance Abuse Counselors
Substance abuse counselors can also work in hospitals, treatment centers, and non-profit groups. These specialists work with people who are suffering from drug use disorders, assisting them in overcoming their addictions and achieving or maintaining sobriety. These specialist counselors may work with medical experts, in community government agencies, or addiction treatment centres.
4) Social and Community Services Management
Many services and social initiatives are available to local people and neighborhoods in today's towns. Some human services jobs focus on program management rather than dealing directly with individuals. A profession in social and community services management focuses on creating, funding, and evaluating these initiatives.
5) Social Worker
While it may appear to be deceptive, graduates of human service schools may frequently begin working as social workers. Some professions require a bachelor's degree in social work, while in other situations, a career in a related sector will suffice. Social workers support people in the community who have the greatest need for assistance. They may collaborate with government agencies to assist homeless or low-income individuals and families. They may work in schools to help children who are in danger.
6) Crisis Support Worker
Clients' Crisis Support Workers perform a critical role in their most critical moments of need. When a client is a victim of a violent crime, domestic abuse, or sexual assault–they must cope and recover psychologically and physically while managing the legal and logistical issues. In such instances, Crisis Support Workers serve as a supportive counselor and may also work as an advocate for the client. Other crisis work professions focus on assisting people who are grieving, undergoing mental health crises, or having suicidal thoughts.
7) Rehab Counselors
Clients with developmental, emotional, or physical impairments are served by rehabilitation counselors. Their objective is to assist these customers in becoming as self-sufficient as possible, based on their physical or mental requirements. Rehabilitation counselors can utilize their human services background to help their clients find the community resources they need to live a more satisfying and independent life. These experts may work in rehab institutions, nursing homes, community-based youth groups, and a variety of other places where at-risk people reside or spend time.
8) Case Manager
Case management is sometimes referred to as care management, is a rapidly expanding profession in human services. Case managers are responsible for a variety of tasks including clinical support, evaluation, coordination, and administration. They work in several fields such as social casework, public health, community nursing, and child and family services to help clients locate resources to help them accomplish their objectives or results.
What Do We Offer?
Our Human Services Professional Diploma Program has a unique blend of courses. Find employment in many fields such as social work assistant, disability services worker, child and youth worker, an immigrant services counselor, child development worker, education assistant, or other areas in the field of Human Services. In our program you will take courses that could lead to employment in any of these fields.
The Human Services Professional Program consists of the following:
Complete a 2 year diploma in 12 months – Accelerated Program! Be out quickly and start earning a salary.
50 week program (12 months); 20 courses; 2 courses every 5 weeks; including 300 hour field practicum and an additional 28 hours of in-class practicum workshops.
The program consists of 5 week semesters and you will be enrolled in 2 courses at a time with 39 hours of instruction per course.
Additional Non-Violent Crisis Intervention Training (8 hours).
Linking Theory and Practice – An opportunity to apply what you learn in your courses into a real-work setting. You will complete 300 hours of practicum with an organization in your specialization area.
Career and Employment support.
Full time and Part Time course-by course options.
Why Choose Columbia College's Human Services Diploma Program?
Columbia College has been educating human services workers since 2006. We have the experience to know what you need to become a professional in this area and secure employment.
Our one year accelerated Human Services diploma program gives you the opportunity to build a solid foundation in the helping profession by completing two years of study in one year. Complete fifty-weeks and you are finished, ready for work.
Not only do you build this foundation, but you can concentrate on a specialization area of your choice – General or Education Assistant.
We prepare you to be employment ready. You engage in practicums, start networking in the profession, resume writing, interviewing strategies, attend practicum workshops, and get a certificate in Non-Violent Crisis Intervention Training.
This program is licensed by the Private Vocational Training Branch of the Alberta Government.
Many of the occupations in human services on this list pay well, but almost all pay well emotionally. Careers in health and human services empower you to assist others when they are most in need. You will be able to commit your time to assist your community, one family or person at a time, with any of the jobs on this list.
Looking for a Human Services Professional Diploma Program in Calgary? Enrol in Columbia College today! We care about each student, treat them with respect, and help them change their lives by finding greater meaning and purpose in a new career.