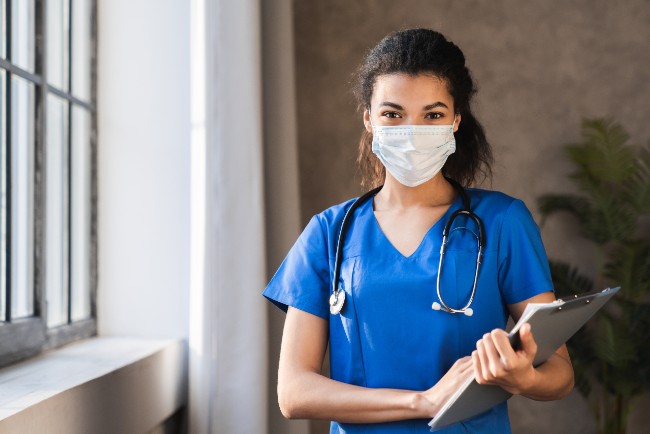 What Skills Do You Need To Become A Health Care Aide?
Health care aide assistants are among the many in-demand occupations in Canada. The reason for the increase in demand across Canada is due to the aging population and population expansion. Health care aides are essential to the healthcare ecosystem because they give vital support to a broad range of patients, including the elderly, the injured or ill,  or disabled individuals, to mention a few. Becoming a health care aide allows you to combine your passion for the medical sector with your desire to serve others. If this seems intriguing to you, continue reading. We discuss why healthcare is one of the most in-demand occupations in Canada, as well as how to become a health care aide.
The Government of Canada Job Bank's most recent employment report anticipates stable growth in this area, owing mostly to an aging population and diminishing health-care resources. This allows for a constant growth in the number of health care aide jobs/job possibilities in Canada.
Aside from these advantages, being a health care aide professional helps you to learn about the medical sector while also fulfilling your passion to serve people in need. If you're interested in working as a full-time health care aide, Columbia College has outlined the basic criteria to become one.
Life of an HCA:
If you decide to work as a health care aide, you should be aware that no two days will be the same. Health care aides assist nurses and physicians in doing what they cannot, which is spending time with their patients. They treat their patients with a combination of practical care and friendship, whether at home or in a professional medical setting. Health care aides provide basic health services and support with daily living activities for clients who have medical conditions or major functional limitations.
Skills:
Working as a health care aide can be challenging. Resilience, physical and mental stamina, and a clear grasp of how to deliver safe and effective patient care are all required. HCA graduates need hard and soft skills to be successful. This skills may include but are not limited to:
Should be able to conduct first-aid and CPR effectively
Able to care for dementia patients
Able to handle chemicals
Able to care for patients who require acute care
Able to provide proper medication to the patient as needed
Furthermore:
Great communication skills
Patience with the ability to help calm and soothe others
Provide companionship
Good listening skills
Education:
Health Care Aides are the entry level position into the healthcare field. Applicants for a health care aide course must be at least nineteen years old before the commencement of the study term, or have completed grade twelve or an equivalent course. They must also show documentation that they fulfill the English language proficiency criteria. This may include certification in IELTS, TOEFL, CLBPT, CELBAN, or CELPIP.
Career Advantages:
There is a clear demand for Health Care Aides in our society, and therefore, there is often a variety of exciting employment opportunities available. Graduates get a variety of certifications upon completion of their studies, in addition to their certificate in HCA. In Alberta, all schools use a provincially-provided curriculum. There is also a provincial exam that all graduates must pass. Personal Care Attendant, Nursing Assistant, Nurse's Aide Assistant, and Home Health Care Aide are some of the names given to Health Care Aides. All strive toward the same goal: to provide the best possible care to their customers or residents within their role. To begin, Health Care Aides may make $19.92 – 24.95 per hour.
Why Columbia?
We have been preparing students to become Personal Care Attendants and Health Care Aides since 2003. We are known in the industry and have an excellent record of successfully employed graduates. Our faculty and college care about the success of our students and graduates.
Program Prerequisites at Columbia:
24 weeks of classroom/lab instruction
Supported tutorials  and online learning activities
8 weeks of practicum experience
Students can apply for admission to the Health Care Aide program via Standard Admission or Mature Admission.
To pursue a career as a Health Care Aide professional, proper training is paramount. Columbia College offers you the chance to get a Health Care Aide Certificate in Calgary. Allow us to help shape your future by helping you find greater meaning and purpose, so that in time, you can actively pursue your dreams. Reach out to us today to learn more.