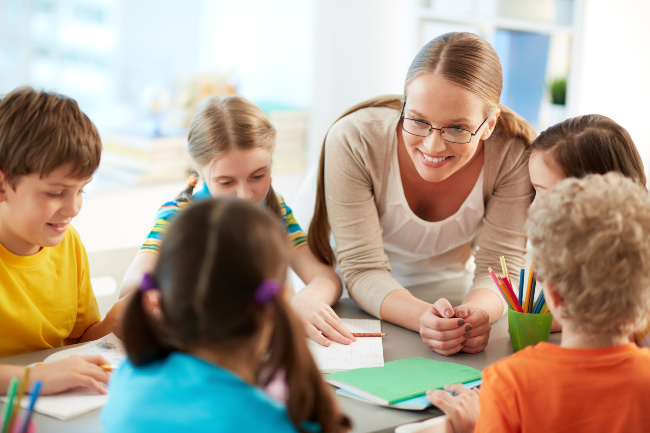 The Benefits of Working as an Education Assistant in Calgary
Almost every person has a memory of a special teacher that made a difference in their life and influenced future decisions for years to come. Working with students makes a significant impact on the lives of many and serves as one of the most crucial roles someone can be part of. The position is vital in helping to assist both students and teachers, by supporting teachers in keeping up with their responsibilities, while also assisting the students in optimizing their learning abilities. Students enrolled for the Education Assistant Professional Certificate can make up to $62,000 and be ready for employment in only 6 months with Columbia College's program.
In addition to the salary and fulfillment, there are a lot of other benefits of working as an Education Assistant in Calgary.
You will Get Job Satisfaction
If you're interested in education and have the skills you will surely enjoy the things you do as an education assistant. You will help the people in need of education and literacy by supporting them in their studies and motivating them during exams. You'll like the way the students that are struggling to cope up with their studies improve with your assistance and support. In the teacher's absence, you will also have the opportunity to fill in and teach the students. It will help you learn the behaviour of students and improve your skill set.
Variation in Everyday Tasks
You'll never feel the same tedious routine of a typical job clutching you in this career. Every day you will have unique challenges and responsibilities. On some days you will handle the school notice board and the distribution and explanation of the semester syllabus. Other days you will interact with students in need of help with studying and understanding the school work.
Work Without Stress
Inflexible work hours in other jobs (industries) make it harder for you to have a work-life balance. This imbalance can be harsh, especially if you have a family. You will always have less time for them after slogging for long hours. Becoming an Education Assistant allows you to become a financially independent person without having to sacrifice your personal life. This job will help you work stress-free and have time for your own life.
There are always growth opportunities in an education assistant's career path. Start developing your skills today and explore Columbia College's Education Assistant Professional Certificate.