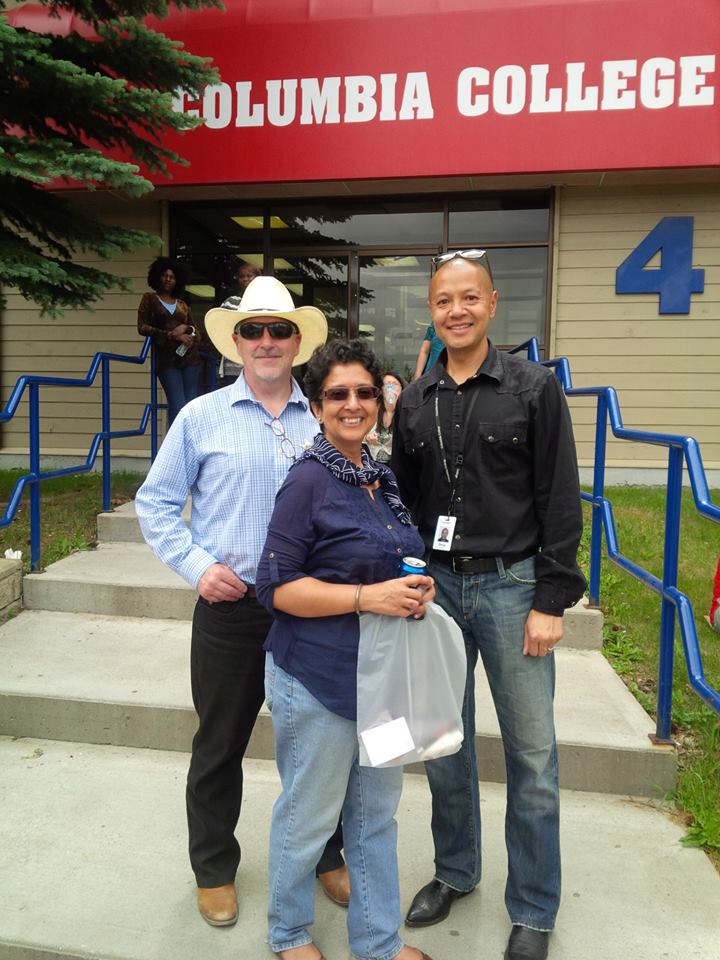 On July 4th, Columbia College hosted its annual Stampede chili cook off. Students, staff, government representatives, and community partners all joined in on the fun.
Calgary Region Immigrant Employment Council's (CRIEC) Bruce Randall (Executive Director) and Jaya Dharan (Mentoring Support Coordinator) joined in on the fun along with Columbia College's Doug Leong (Career Services and Employment Coordinator).
Doug cooked the burgers, while Jaya served up some chili. Bruce was one of the celebrity judges of the great chili cook-off!
Columbia College enjoys a great working partnership with CRIEC to help internationally trained professionals better connect with Calgary employers.