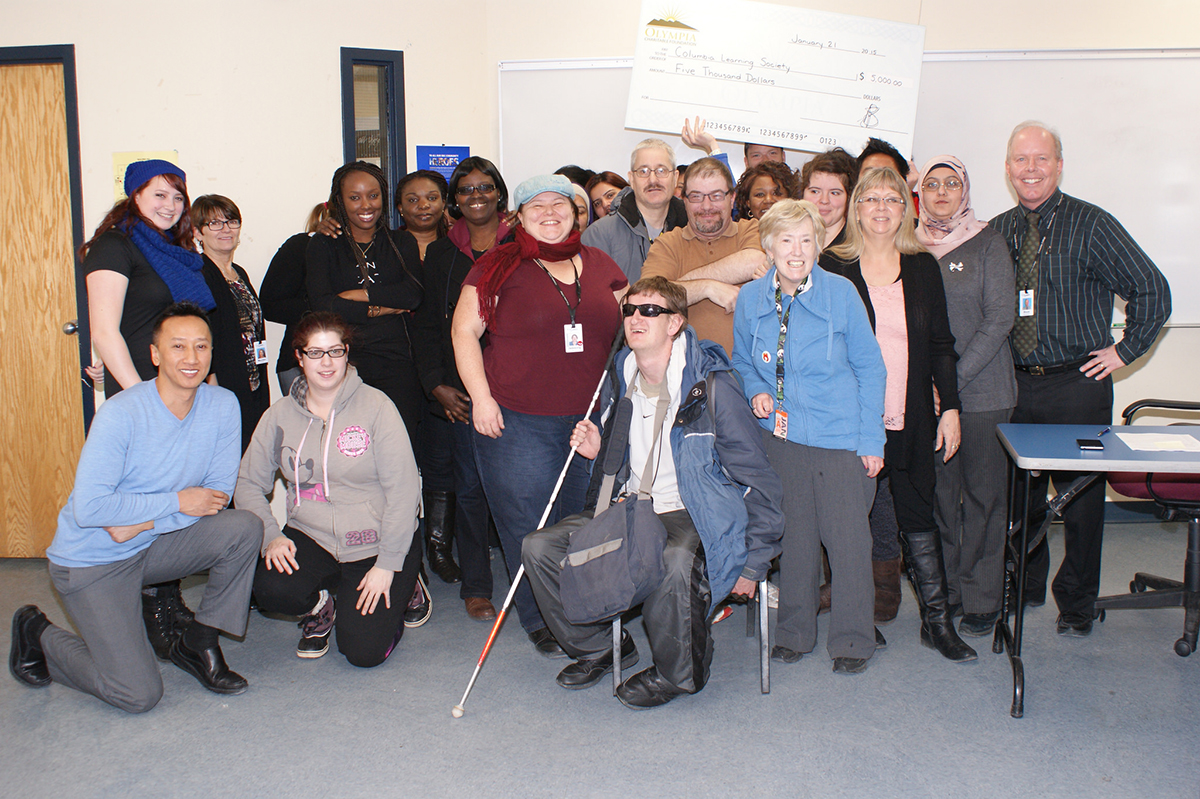 Donation to the Columbia Learning Society
The Columbia Learning Society extends an appreciative thank you to the Olympia Charitable Foundation for their generous donation of $5000. This donation will be primarily used towards a camping trip for our Community Support Services Department students, ensuring that all who are interested are able to attend. Any extra funds will be used towards other student activities that they would not otherwise be able to participate in due to financial need.
(In this picture) Sharon Lychak representing the Olympia Charitable Foundation presents a cheque for $5000 to Bruce Skorobohach, President – Columbia Learning Society and Richard Murtagh, CSSD student.
To see more pictures of the event, click here.