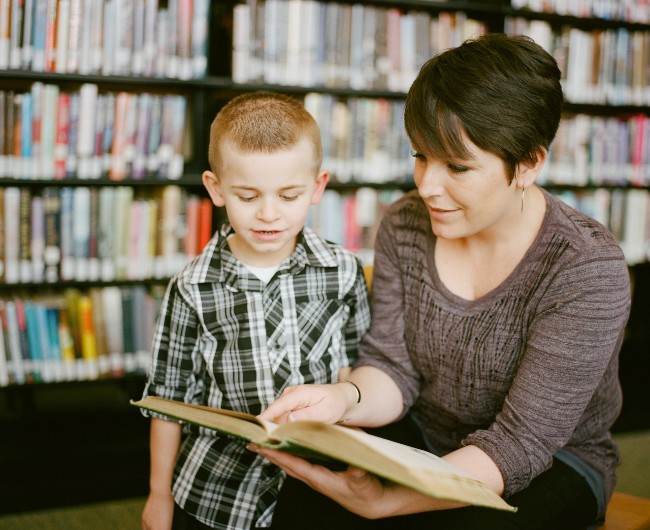 Who are Educational Assistants? Things you should know before becoming one!
Do you like working with kids? Do you desire a satisfying profession that allows people of all abilities to reach their full potential? Consider a job as an Education Assistant. Education Assistants help kids who may need extra help with their conduct, special needs, academics, or English as a second language (English Language Learning).
Few things in life are more rewarding than aiding persons with disabilities to reach their full potential. Education assistants support students with special needs and aid elementary and secondary school teachers.
Who is an Education Assistant?
Educational assistants work with teachers and other support staff to deliver relevant education to students as part of a multidisciplinary team. Educational assistants also handle non-instructional responsibilities.
Social
Interest in aiding special-needs children with mobility, communication, and personal hygiene issues, such as those with mental and physical impairments.
Methodical
Interest in copying information, to work under the direct supervision of classroom teachers and other professionals such as special education instructors, psychologists, and speech-language pathologists; in assisting with classroom inventory; while employing techniques like the sign language  or Braille; in monitoring and reporting student achievement to teachers in the classroom.
Innovative
Interest in behaviour modification, personal development, and other therapeutic programs; classroom displays and bulletin boards; assisting in the preparation of learning materials and environment; and accompanying and supervising students during activities in school gymnasiums,  science laboratories etc.
Duties You are Expected to Perform
Early intervention programs, schools, summer camps, child care centres, and other learning institutions use educational assistants. Students, instructors, and other professionals benefit from their assistance.  The duties include:
Assist pupils with special needs.
In the classroom and other contexts, work with one or more pupils.
In both organized (classroom) and unstructured (hallways, recess, lunch hour) situations, supervise pupils.
As needed, assist in the preparation of materials and do clerical duties.
An education assistant should be adaptive and able to pay attention to the teachers' directions and details. Several kids have unique needs and require one-on-one engagement with one another. A teaching assistant could help with young children, such as toddlers, who have developmental difficulties. An assistant may also employ a variety of games and activities to help kids develop their physical and behavioural skills.
Duties in general are:
Encourage kids to participate in class and at school.
As directed by the teacher, implement lesson and behaviour strategies for pupils.
Encourage students to take part in classroom activities.
Assist kids with classes and homework.
Demonstrate activities
Report on student behaviour and progress
Help students with physical and personal care needs
Encourage positive student behaviours
Conduct oral examinations or serve as a scribe for pupils.
Working Conditions
Except when monitoring students outside or on field trips, educational assistants work indoors. They may have to lift to ten kg of material. Heavier lifting may be necessary occasionally. Teachers' vacations are generally shared by those who work in educational systems. During the summer, however, most people work on a contract basis and are not compensated. Some school districts pay permanent employees over a 12-month period and give benefits. After-school hours may be required to attend staff or committee meetings.
Skills and Abilities
Educational assistants need:
Patience
Sensitivity
Creativity and imagination
A positive attitude, health, and physical fitness
Speaking and writing skills
Keen observation skills
The capacity to deal with the stress of dealing with one or more energetic and demanding students.
The capacity to communicate tactfully and empathetically with children, parents, and staff
The capacity to take instruction and operate alone or as part of a team
The ability to keep student information confidential
A commitment to the development, progress, and inclusion of students with special needs in education.
They should enjoy:
collaborating with students with disabilities
Working within strict restrictions and devising novel solutions to problems
As educational assistants you may need to look for and implement techniques that match a student's interests and learning styles, creativity is vital.
Educational Requirements
Employers prefer to recruit educational assistants with a high school diploma and relevant post-secondary education. A first aid certificate, criminal record check and child intervention record check are essential. Related experience is an asset.
Employment and Advancement
Educational assistants may work full-time or part-time in:
Early intervention programs
Kindergarten to grade 12
After-school programs
Post-secondary schools
Child care centres
Summer camps and day programs and more
Are you looking for an Education Assistant Professional Certificate? Columbia College offers various programs for your chosen track! Contact us today to learn more about the courses available for you.