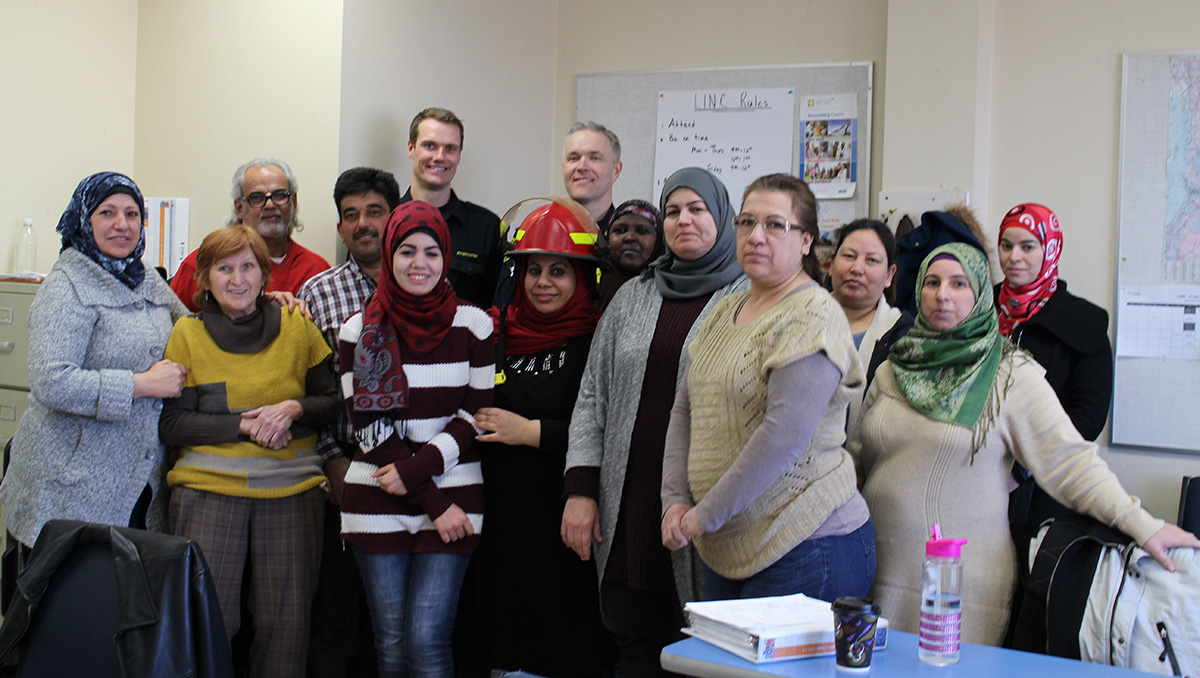 The Calgary Fire Department members Derek Hansen and Duncan McEwan visited the LINC program Wednesday February 3rd.
They spent 45 minutes with the CLB 1 class and the CLB 2 class. The topics covered were Fire Prevention, Detection and the importance to have an Exit plan. Derek reviewed how to use a fire extinguisher then the students were able to use the fire extinguisher on a laser screen.
The students were very appreciative.