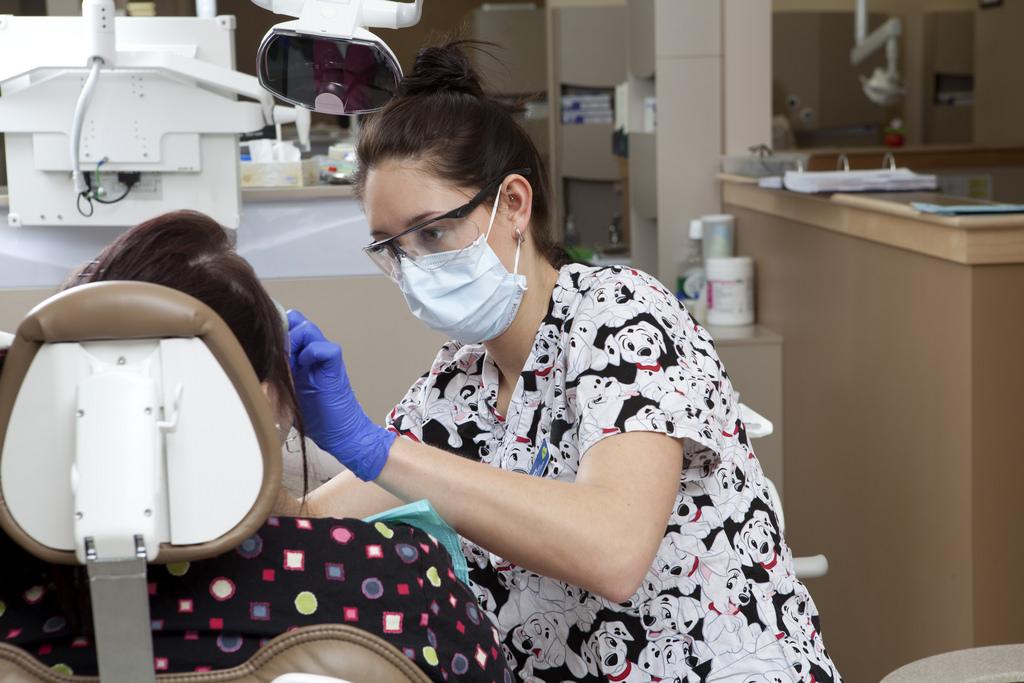 Programs And Courses For People In The Dental Assisting Field
Working in the Dental field can be a rewarding career in a short period of time. The dental assistant can gain their formal education through academic programs at vocational schools, community colleges, technical institutes, and dental schools. These dental assisting programs take seven to eleven months to complete, but there are some colleges that offer part-time training or education programs. To become a registered dental assistant, a student would need to pass the national exam.
Once you become a registered dental assistant, you can make a career in various areas, including:
Registered dental assistant
Public health dental assistant
Dental specialty assistant
Denturist assistant
Dental assistant educator
Clinical float assistant
Continuing care coordinator
Infection prevention and control clerk
Dental administrator
Financial coordinator
Treatment coordinator
Dental hygiene coordinator
Dental lab assistant
Public educator in oral health prevention
Dental sales representative
Dental benefits representative – insurance company
Here are the programs and courses for people in the Dental field:
Dental Assistant Professional Certificate
The Dental Assistant Professional Certificate Program is designed in a way to provide technical knowledge, skills, and clinical experience that is necessary for one to become an effective member of the dental assisting field. The curriculum of this program also provides the education that dental assistants need to meet the criteria for the national exam.
Dental Administration Professional Certificate
The Dental Administration Professional Certificate Program is designed with the assistance of industry specialists. On completion of this course, you will have the opportunity to work with patients directly as you will be the first person the patient sees on entering the dental office. You will also be providing support to the dental team by helping in various areas of the office, including sterilization.
Dental Assisting Continuing Education
The dental assisting continuing education program offers various post-graduate modules for Registered Dental Assistants in Alberta. These post-graduate modules are designed in a way to provide Registered Dental Assistants with the opportunities to complete training for advancements into specific areas of dentistry and to enhance their practice. Some post-graduate modules include:
Dental probing techniques
Orthodontic module
Clinical refreshers
Provisional coverage and Restorations
Tooth whitening
CPE skills practice
Expanded skills
If you want to make a career in the Dental Assisting field, these programs and courses are for you. You can enroll for any of these programs easily. To know about the requirements to enroll for these programs, you should get in touch with Columbia College Calgary. On completion of any these courses, you can be sure of getting a job you like.