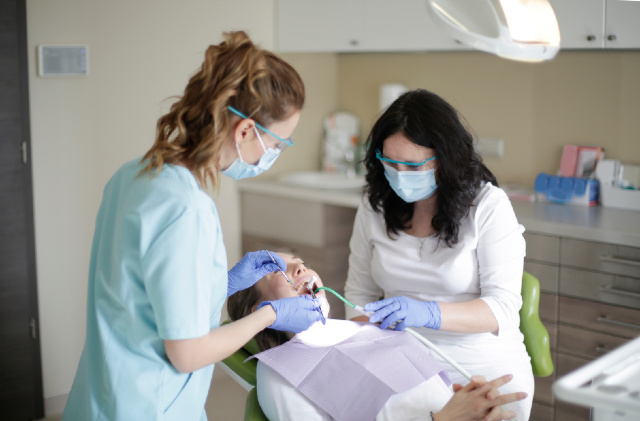 The Advantages in Enrolling in a Dental Assistant Program
Enrolling in a dental assistant program can be enticing, but it can also be demanding. You have to juggle helping dentists and to subject your schedule to new patients that come in daily. It can also take a year to two years to complete the program.
Despite the challenges, being a dental assistant can provide you with a lot of insight and knowledge on the industry. Here's what being a dental assistant has in store for you:
Experience
Getting into a clinic of dentists and professionals can provide you with a lot of work experience. That background will prepare you to become a full-time dental assistant upon finishing the program. Being able to help dentists can teach you to be a better team player and efficient helper. This can range from engaging in dental procedures to conducting administration work.
Becoming a dental assistant can also provide you with several soft skills. The ideal assistant will be scheduling, managing and dealing with patients. Such a task involves a lot of communication and listening skills. In the event of disagreements, you will develop the ability to resolve stressful situations.
Entering the dental assistant program is also the initial step of entering the dental field, where the demand for workers is consistently high. You can feel secure about getting a job and reasonable income in the future.
Fulfillment
Many dental assistants can testify that their position feels rewarding. It can be for many reasons, but the main one is helping other people. You aid the dentists by easing them of some other duties. You help the patients by conversing with them and reassuring them of their troubles. All the little moments you get to experience feel treasured.
Being a dental assistant is also fulfilling as you learn something new every day. Pick up new facts that could be related to dental care or being a people person. You never know what to expect, and there's always something to do at the dental clinic. A lack of productivity is never an issue.
Some days can be more challenging than others due to more complex tasks, fewer routines, and more patients. Being able to find a balance at the end of the day can be gratifying.
Flexibility
The role of a dental assistant will need you to be flexible physically. If you were hoping for just a simple desk job at a dental office where you can sit down all the time, you would need a different role that's slower in pace. A dental assistant is hands-on with many cases and will be required to move a lot in the clinic.
Besides physique, a dental assistant is also flexible in schedule. The jobs for dental assistants can range from part-time to full-time so that you can negotiate your hours. Majority of dental clinics are also closed during weekends.
Conclusion
The responsibilities of a dental assistant are many, but the advantages are equally plentiful. The job may not be for everyone, but what matters is whether or not you would enjoy this type of career and line of work. If you can appreciate oral care and bringing smiles to people both figuratively and literally, go into dental assisting.
If you want to enroll as a dental assistant in a Calgary school, Columbia College is the place to be. We offer free college prep courses and programs that help students find greater meaning and tap into their potential in a respectful environment. Learn with us today!