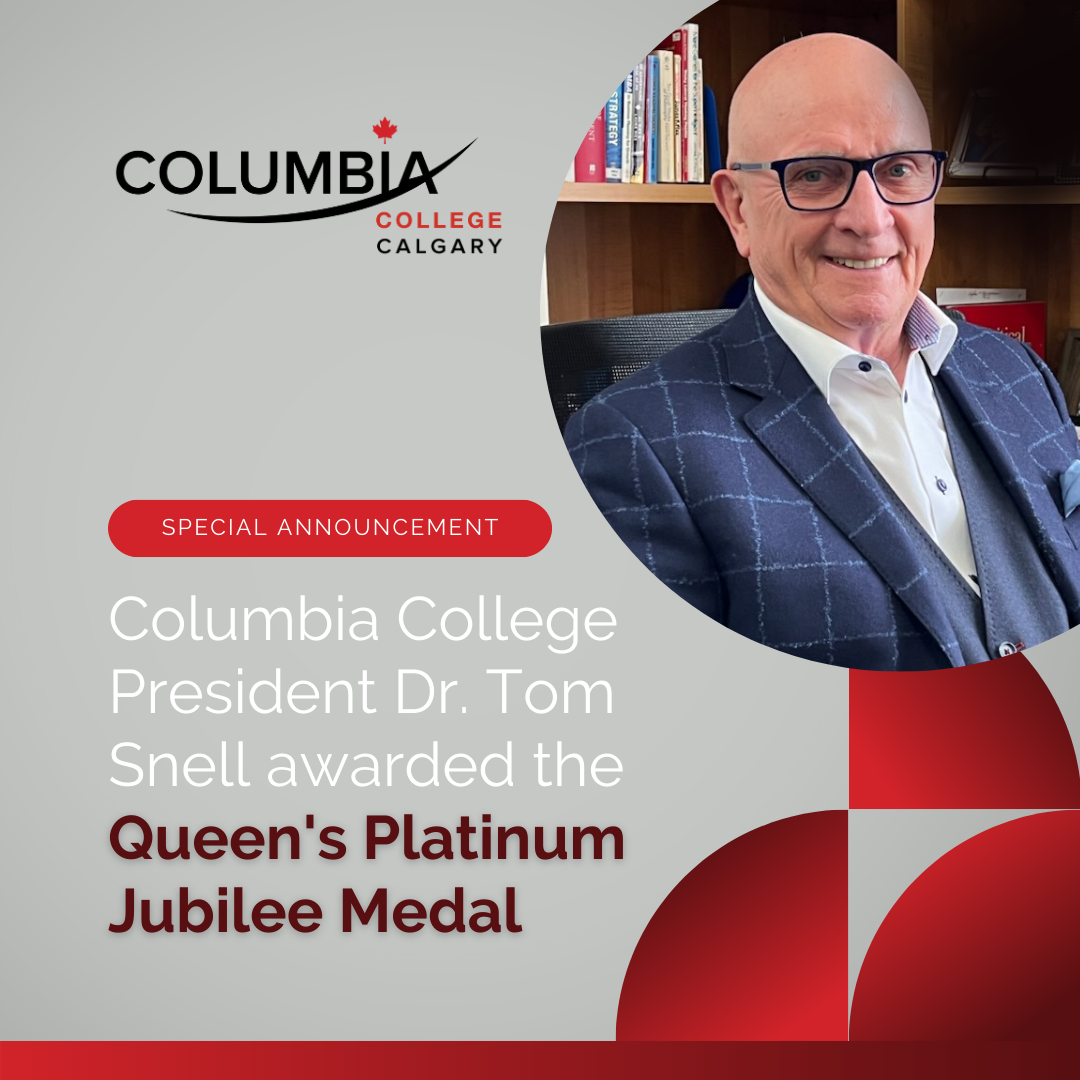 Dr. Tom Snell, Awarded Queen's Platinum Jubilee Medal
Categories

Blog

Date

January 27, 2023
Columbia College President, Dr. Tom Snell, Awarded Queen's Platinum Jubilee Medal for Exceptional Contributions to Education
Columbia College is proud to announce that our President, Dr. Tom Snell, has been awarded the prestigious Queen's Platinum Jubilee Medal. This medal is awarded to individuals who have made significant contributions to their community or country, and we couldn't be more proud of Dr. Snell for receiving such a high honor.
Dr. Snell has been an integral part of Columbia College for many years, and his dedication to providing students with an exceptional education has been unwavering. He has played a key role in leading the college through a period of growth and development, and his leadership has been instrumental in ensuring that Columbia College remains a premier institution.
Dr. Snell would like to emphasize that this achievement would not have been possible without the hard work and dedication of the staff at Columbia College. He recognizes that this award is a reflection of the dedication and commitment of the entire Columbia College community.
We would like to take this opportunity to congratulate Dr. Snell on this outstanding achievement and to thank him for his tireless efforts in the higher education industry. 
Congratulations again to Dr. Snell on this well-deserved recognition!