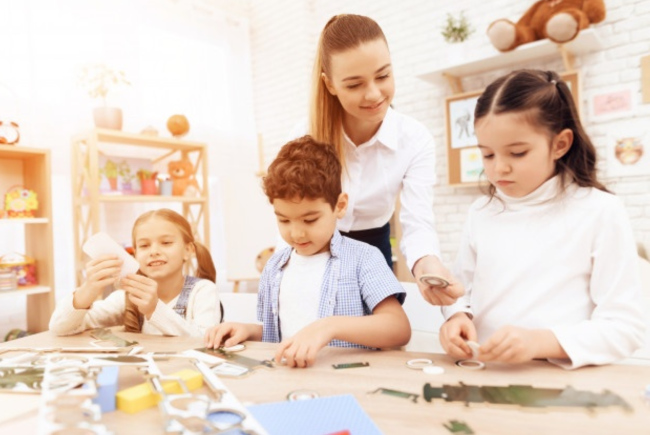 The Salary, Employers & Requirements For an Education Assistant in Alberta
Working as an Educational Assistant in Alberta offers a variety of fulfilling roles to make a difference in the lives of students. If you're exploring a new career, it's essential to understand what the role of an Education Assistant entails, when it comes to job demand and compensation.
How Much Do Education Assistants Earn?
Salaries and compensation packages will vary from province-to-province, so for this blog, we will focus on stats related specifically to Alberta. Based on a study conducted by indeed.com, the average salary in Alberta for an Education Assistant is 12% higher than the average national wage, with a rate of $20.36/hour. The findings were published on September 18th, 2019. The province of Alberta, however, posts a higher average wage at $22.19/hour. Salaries can be negotiated and will highly depend on your employer and contract.
What Education Do I Need to Become an Educational Assistant?
If you're looking for an accelerated course, some colleges offer a 25-week program which includes in-class and real-life experience, with exposure to at least 150 hours of practicum experience. After the 25-week program, you would earn your Education Assistant Professional Certificate, which would allow you to be job-ready to start your career.
What Type of Employers Would I Be Able to Work With?
Your certificate would allow you to work for a range of different employers, including private and public employers. Depending on the employer, Educational Assistants can make up to $62,000/year to start. Examples of organizations that have hired our college graduates include:
Calgary Board of Education
St. Wilfrid Elementary School
STEM Learning Lab
Calgary Catholic School board
E.C.I. Preschool
What Is the Difference Between a Teacher Aide and Education Assistant?
There is no particular difference between these two titles. In Alberta, Education Assistants are also referred to as:
Instructional Assistants
Program Aide
Teacher Aide
 For more information about the Education Assistant Program at Columbia College, click here.