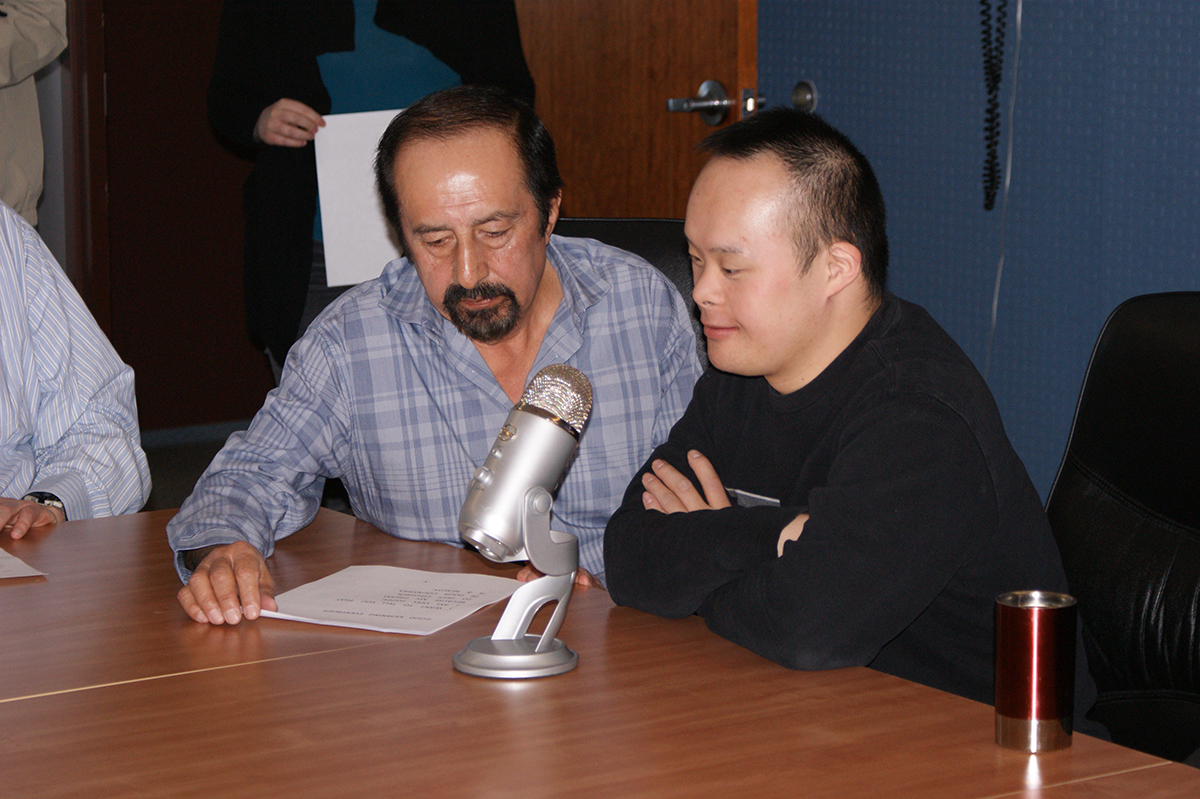 Simon Eng – 30,000 School Kits Packed
Simon Eng is a student from the Community Support Services Department. He has been working as a volunteer at the Mennonite Central Committee (MCC) in Calgary for 11 years. One of the tasks that he loves, is packing school supplies for children in need to be sent around the world.
On March 31 2015, MCC recognized Simon's contribution to the population in need. Simon has packed over 30,000 School Kits. Each School Kit include 4 notebooks, 12 colors, 1 ruler, 1 eraser, 8 pencils and 1 bag.
Congratulations to Simon for all of his hard work and perseverance and making a difference in the world. We would also like to recognize Edwin Juarez who is his Support Worker.
To see more pictures from this celebration, please visit our Flickr page by clicking here.
Below is from Simon's speech that he gave at his recognition ceremony:
My Dream is a Reality
Good morning everybody.
I want to tell you that I am very happy because my dream to help children in poor countries is a reality.
7 years ago, I told some of you, I do not have money, only my hands to help.
After I packed 30,000 school kits my heart is still with those boys and girls that need them. My hands are ready to continue working and complete many more.
Thanks Mennonite Central Committee, thanks Columbia College for giving me the opportunity to support children around the world.
Thank you very much, god bless you.
Simon Eng