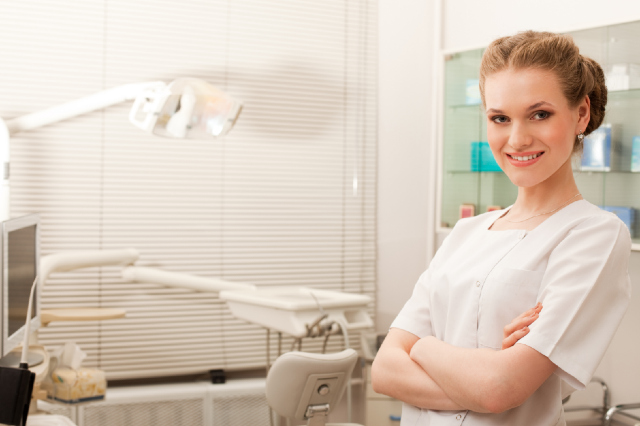 Why Dental Assistants Are Indispensable in the Industry
Over the past years, there's no denying that the dental industry has become a booming and thriving one. With various dental services being offered, whether preventative, restorative, or cosmetic dentistry, your career options are unlimited.
Have you ever heard of a dental career as a dental assistant? It's a fulfilling career that will prepare you and set you up to become a highly esteemed dental practitioner. In fact, dental assistants are deemed important in any given dental practice as dentists won't survive without their aid and assistance.
In this article, we'll share with you who dental assistants are and why they are indispensable in the industry:
Dental Assistants in a Nutshell
Dental assistants essentially assist dentists. In general, they provide the utmost care to patients and support to dental operators as members of the dental team. They offer comfort and safety assurance while the dentists perform and complete oral exams and procedures on the patient. On a more specific note, here's what they do:
Schedule appointments for patients
Use and maintain dental computer software
Ask the medical history of patients and take patients' vital signs
Assist the dentist during dental treatment
Instruct patients on oral hygiene and plaque control
Order dental supplies and perform equipment inventory
Expose dental diagnostic x-rays
Create and fit orthodontic appliances and materials
Prepare bills and complete insurance forms
Why Dental Assistants Are Indispensable
Now that you know the various roles of being a dental assistant, here are three reasons they are indispensable in the dental industry:
1) They Provide Patient Care with a Smile
Among many of their roles and responsibilities, dental assistants serve as the human connection with patients. While dentists perform the needed exams and treatments, they provide patients with the utmost support and care to ease them through the procedure with warmth and a smile! That way, patients will be less fearful or anxious, especially those who have a dental phobia like most children.
2) They Ensure Patient Safety and Comfort
When it comes to dental work, safety is always a top priority. Dental assistants ensure the safety of the use of dental tools and the application of oral solutions during the procedure. Most importantly, they foster dental treatment safety by providing their dentists with the required assistance and patients with the needed support. Ultimately, they ensure that patients won't end up with infections or injuries!
3) They Foster a Strong Patient Relationship
Dental assistants usually work closely with patients—from scheduling an appointment down to providing dental support after the procedure. Other than attracting more clients and giving them a great dental experience, they will also treat these patients as their valued customers who deserve to have the best smile. Ultimately, they foster good relationships with them by treating them as their family members!
Conclusion
At this point, you now know what dental assistants are and what they do. Most importantly, you now understand why they are vital in the industry. As outlined above, they provide valuable patient care, ensure patient safety and comfort, and foster a strong patient relationship.
This is an excellent career in a field that is constantly expanding with plenty of opportunity in many different areas.
At Columbia College, we offer various programs and courses in different fields, whether dental health, education, or human services. If you want to venture into a dental health career in Calgary, AB, get in touch with us today to see how we can help!