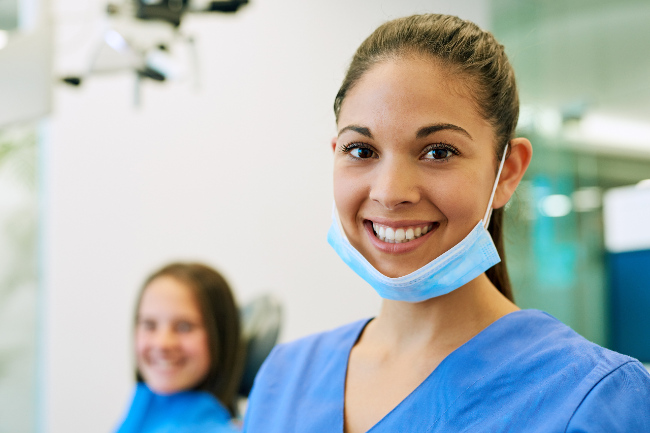 5 Reasons Why Becoming a Dental Assistant is a Great Career Choice
The Dental Health industry is a great career choice that offers job security, excellent pay, and a rewarding feeling of helping others. If you do not want to spend many years in medical school, a shorter route would be to work in the industry by becoming a dental assistant.
In Calgary and across Canada, there is a high demand for dental assistants as there is a constant need for this service. Dental assistants perform several essential tasks ranging from taking x-rays, record keeping to providing patient care, and serve a crucial role within the dental office. If you are looking for a career in dental health, then the Dental Assistant Professional Diploma may be the right path for you.
Here are five reasons to consider the dental assistant as the right career option for you.
Job Security
As long as there are dentists, there will be a need for dental assistants. Unemployment is lower in this career field than average in Calgary and throughout Canada. Most medical offices are busy, and that means lots of work, which leads to long-term demand for dental assistants. When you are secure in your career, you can relax and enjoy your work more.
Salary & Employment Rates
The average rate for Dental Assistant Professionals in Alberta is $28 an hour, along with a high employment rate of 96% for Columbia College graduates. It is a professional-level job, and you can also expect good benefits that go along with it.
Accelerated Learning
Graduating as a Dental Assistant can be accomplished within months, not years, helping you earn a better salary, faster. The Dental Assistant Program is only 33 weeks long, students attend classes at the Columbia College Campus for the first 29 weeks and complete their practicum during the final 4 weeks in a General Dental Practice.
Create More Opportunities
One of the most significant aspects of becoming a dental assistant is the opportunities you are creating for yourself to further develop your skills and advance in your career within the dental industry. Becoming a Registered Dental Assistant allows for the ability to work in different areas such as a Dental Lab Assistant, Treatment Coordinator, Dental Assistant Educator, and much more.
Fulfilling Work
There is excellent satisfaction for many people in knowing they are helping others. This career choice offers you the opportunity to provide a service that people will appreciate, which allows for both personal and professional satisfaction.
You can learn more about your dental career with Columbia College's Dental Assistant Professional Diploma by clicking here.