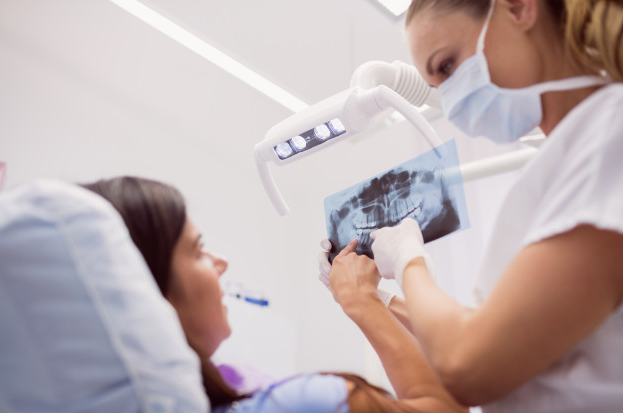 Top 5 Reasons to Consider Becoming a Dental Assistant in Alberta
Everyone wants to have a beautiful smile and be around other people with marvellous, bright smiles. If you're the sort of person who wants to help others maintain and achieve beautiful teeth, you should consider pursuing a career as a dental assistant.
Dental assistants help dental patients by taking x-rays, assisting with dental procedures, sterilizing dental tools, and more. They make up the critical support teams every professional dentist and orthodontist needs to keep dental customers and clients smiling.
It is estimated that the demand for dental assistants will grow by nearly 20% by 2026. That means getting your dental assistant certification today can ensure you'll have great job security in the future. Here, we discuss five reasons you may be a great candidate to earn a Dental Assistant Professional Diploma.
1) You're a People Person
If you work well with others and enjoy helping people be at their best, you're a people person. If that describes you, a career as a dental assistant is right up your alley!
2) You are Interested in Dentistry
The field of dentistry is rapidly growing in both technical sophistication and opportunities for those working in the field. If you're interested in being in this rapidly growing profession, you'll be happy to learn that you'll be in high demand and enjoy terrific personal and professional rewards.
3) You Prefer Flexible Hours
Most dental practices offer a range of different working hours. If you like the idea of being able to choose from day or evening shifts, and weekday or weekend hours, this is the field for you.
4) You are Reliable and Detail Oriented
Dental professionals and the people they serve require a high level of dependability and attention to detail from ambitious potential dental assistants like you.
5) You Want a Career With Room for Advancement
If you like the idea of having the chance to advance in your career and access more rewarding challenges and better pay, you'll love a career as a dental assistant.
To learn more about how you can earn your Dental Assistant Professional Diploma from Columbia College in Alberta, get in touch today.