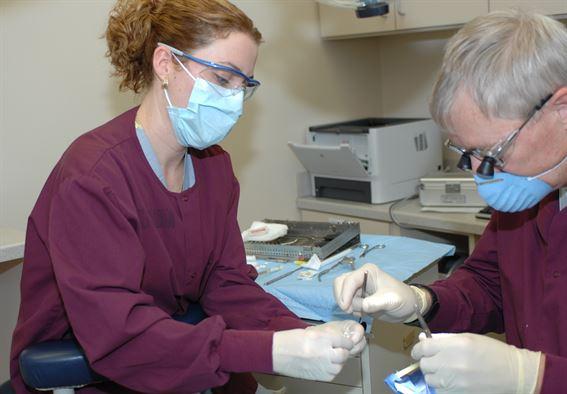 Becoming a Registered Dental Assistant
According to the Dental Assistants Association, there are nearly 26,000 to 29,000 dental assistants all across Canada. These statistics reflect how integral dental assistants are a part of the Canadian healthcare system. Most of the dental assistants in the country are registered under a provincial dental association.
If you find the field of dentistry interesting and wish to pursue it, then the next step is to find a good dental assistant course. There are multiple certification courses required to become a registered dental assistant but the one offered by Columbia College is known to be one of the most recognized courses in North America. Here's a closer look at the process and benefits of becoming a dental assistant:
Future Prospects
After completing your dental assistant course, you may take the National Dental Assisting Examination Board Exam. After you successfully pass this exam you will be recognized as a Registered Dental Assistant and there will be a wide array of employment opportunities which will open up for you. Some of the lucrative jobs that you could apply for as a registered dental assistant are listed below:
Registered Dental Assistant

Public Health Dental Assistant

Dental Specialty Assistant

Dental Assistant Educator

Denturist Assistant

Clinical Float Assistant

Infection Prevention and Control (IPC) Clerk (sterilization)

Continuing Care Coordinator

Dental Administrator/Receptionist

Financial Coordinator

Treatment Coordinator

Dental Hygiene Coordinator

Public Educator in Oral Health Prevention

Dental Lab Assistant

Dental Sales Representative

Dental Benefits Representative – Insurance Company
With the availability of so many job options, pursuing a dental assistant certification course can be extremely beneficial for every aspirant.
Benefits of the Registered Dental Assistant Course
The dental assistant professional certificate program offered by Columbia College, Calgary is an accelerated program. This means you get to finish your course faster and earn an income sooner. This is a 30-week program which is comprised of intensive classroom training as well as practical learning. While pursuing the course, you can also practice in a dental clinic to apply whatever you learn during your classroom sessions.
Most of the course material will be provided to you online through a learning platform called Moodle. With a unique learning model, graduates from Columbia College are very competent. As a student of Columbia, you will be encouraged to actively prepare for your classroom learning sessions. You will be required to review the course outline and the performance outcomes. Then, you will have to study the textbooks and watch the clinical videos. Finally, you will have to review the evaluation criteria provided in the clinical manual. Once you complete the course, the college will also provide career and employment support to you.
If you wish to be a part of the dental assistant professional certificate course in Columbia College, Calgary then enroll online today.