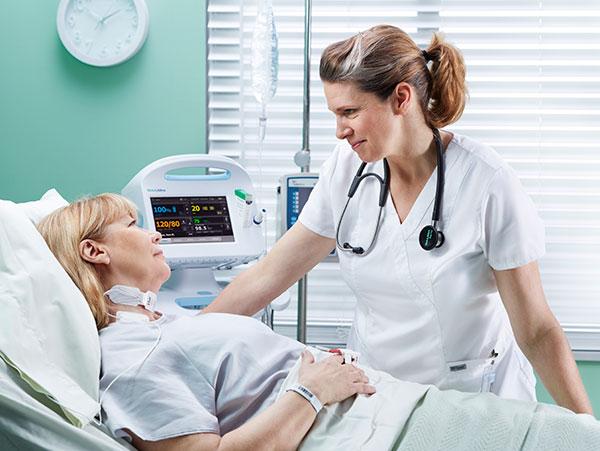 All You Need To Know About Our Practical Nurse Professional Diploma Program
Wish to pursue a career as a practical nurse? Our practical nurse professional diploma program can help you.
A practical nurse is required to work along with doctors and other medical professionals. They assist these professionals with their duties and offer nursing care to patients. The role of a practical nurse involves performing nursing assignments, offering nursing care, and implementing prescribed medical treatments. As a practical nurse, you can work in healthcare facilities like hospitals, clinics, nursing homes, acute care centers, continuing care facilities, or work privately by getting hired by families to offer assistance to sick or injured individuals.
Licensed by the Alberta Government Private Vocational Training Branch and approved by the College of Licensed Practical Nurses, the Columbia College Calgary program offers the required knowledge and training in skills needed to excel as a practical nurse.
Practical Nurse Professional Diploma Program
The practical nurse diploma offered by Columbia College is a full-time, two-year diploma program completed in 20 months. An accelerated program, it is a mix of theoretical and practicum (clinical) training. You are taught subjects like nursing theory, anatomy and physiology/microbiology, health and wellness, nursing lab, adult health assessment, growth and development, continuing care, pathophysiology, basic concepts of psychology, pharmacology, and more. You get a chance to implement your knowledge in the real world and gain hands-on experience through our practicums (clinical). This combination of theory and practicum enhances your prospects of employment.
Although anyone interested in the field can enroll in the program, there are certain eligibility requirements that one must fulfill.
The applicant must be at least 19 years old and out of high school for 1 year OR 18 years old with a Canadian High School Diploma.
Must have achieved the acceptable marks in subjects like English, Math, Biology, and the Columbia College Medical Terminology course
Must achieve satisfactory results on the Columbia College assessment
Clear Current Police Information Check with Vulnerable Sector Check
Completing a Health Questionnaire by a physician
Current CPR Healthcare Provider Level Certificate
Standard First Aid Certificate including heart and stroke
Up-to-date Immunizations details of which will be provided during the admission process
N95 Mask Testing
Attend Columbia College's tuition-free College Skills for Success before the start of the program
The Columbia College's practical nurse program is one of the few programs in North America that follow a Mastery Learning Model. This model offers students with up to 500 additional hours of tutorials over the course of the program to help those experiencing difficulty while learning. What's more, course credit transfer opportunity is also available to those interested in transferring to or from another course. Upon completion of our program and once you pass the Canadian Licensed Practical Nurse Registration Examination, you will be eligible for a licensure with the College of Licensed Practical Nurses of Alberta and licensed in any province in Canada.
Your search to set up a strong foundation for a career in the practical nurse field ends at Columbia College Calgary. Our practical nurse professional diploma program offers everything you need for a successful career in the field. So, what are you waiting for, enroll now!