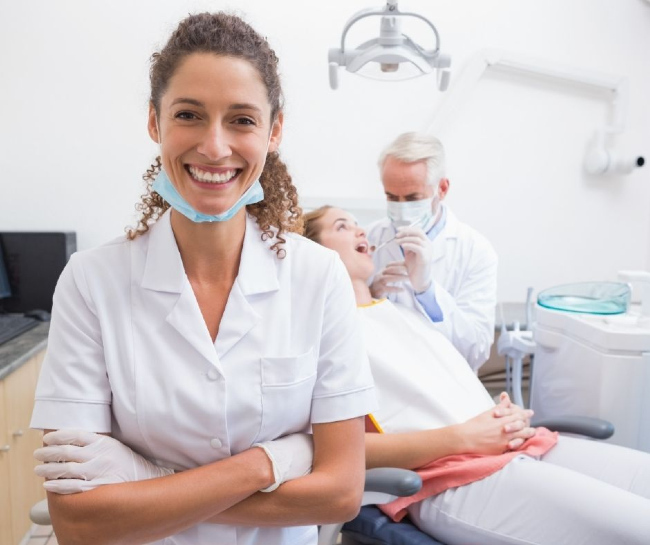 Required Skills for a Career in Dental Assistant Services
Canada's job industry is booming, and many slots are opening up due to a healthy economy. Additionally, the acceptance of large numbers of international students each year is set to increase the workforce with a wide range of applicants holding various skills. A career in Canada is the dream of many, and Columbia College in Calgary's dental assistant program can be one of the best jobs you can work towards for your future.
Asides from improved employment opportunities thanks to an incredible medical industry, there are plenty of other fields you can venture out in with a dental assistant degree. Here are some things about the profession that will show you if you are an excellent fit for the field:
Dental Assistants Pay Attention to Details
Knowing how both the industry of dentistry and the process of conducting dental work require extreme attention to detail means that you'll likely need to build this up. You'll need to be prompt with setting up appointments,  meeting these on time, and even making adjustments on the fly for no-shows. Other duties include performing sanitation in the clinic, especially the tools used, as bodily fluids can be dangerous to other people's health. Dental care services will also require proper documentation, such as which teeth were affected and even setting the follow-up appointments with respective reminders.
There is plenty to think about when it comes to dentistry, but these build excellent managerial skills, especially when it comes to on-the-job pressures that require quick thinking. You can apply these skills in jobs unrelated to the medical field, as organizational training is invaluable for any company.
Dental Assistants Need Empathy With Their Communications
As an assistant to the dentistry team, you're typically the first to meet clients when they step into the office. In running a medical business, you'll need to have a pleasing personality, whether you're a doctor or an assistant, because hospitals and clinics are filled with tension and stress. Greeting patients with warmth and a welcoming aura will help people feel more confident about stepping into the office and sitting on the chair. If you are working for a pediatric dentist, you'll need to be even more skilled at dealing with various personalities, as children typically despise having their teeth cleaned.
With a smooth and empathetic tone, you can shave off most of the anxieties involved with dental procedures so that the clinic receives a good reputation overall. Working on your people skills will help you in a dental assistant school in Calgary to ensure that you land a great job at a top office.
Dental Assistants Need to Understand Collaborative Work
In a clinic, you'll never typically be on your own and doing your own thing each day. Dentistry is a team game, wherein treating patients each day requires proper communication and cooperation between staff. As the dental assistant, your task is to ensure that clients have a seamless experience with the clinic. The rest of the team then relays all information for prompt filing.
If you're good at working with others and taking the initiative, this will be a good trait that many clinics are looking for in an assistant. As you study, make sure you take on plenty of group work to handle and work with various personalities, as the workplace will have plenty.
Conclusion
Dentistry is an in-demand field, and while the head dentist of the clinic does a large chunk of the work, this is highly impossible without the crew behind them. Without the assistant, many of the clinic's managerial aspects will be challenging to sustain, and the team won't have much cohesion without the proper planning and scheduling. Studying for dental assistant practices is a vital profession, as these are undoubtedly the glue of a clinic.
Columbia College is a top dental assistant school in Calgary that offers various programs and training to build the right skills and knowledge to approach oral health. We place importance on each of our students' education, which means your studies are in good hands with us. Contact us to find the career path that's right for you!