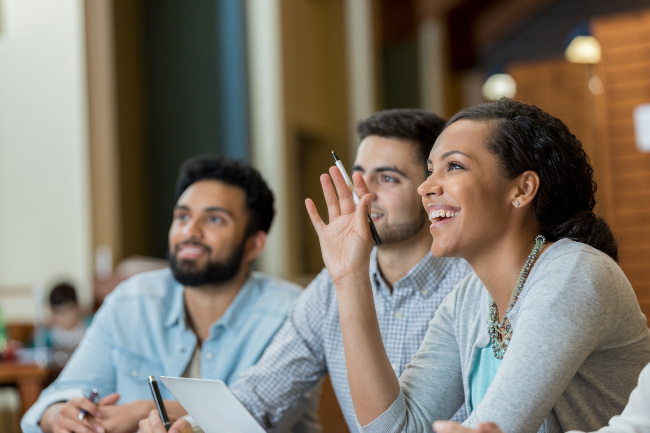 Types of Programs Available for Adults at Columbia College Calgary
Columbia College Calgary is different from other institutions. We offer education to mature learners as well. Our objective is to help students stand on their feet by learning and improving their skills. There are various programs and courses available at Columbia College Calgary. The programs and courses that we offer can help students prepare to enter or acquire one of the many professional certificates or diploma programs. This article mainly focuses on the different types of programs available for adults at this college. The different types of programs for adults at Columbia College Calgary are:
English Language Programs
English as a second language (ESL) program offers the opportunity to choose your pathway and achieve your goals. Communications skills that are necessary to work, learn, and earn a living in an English-speaking environment can be developed through this program.
This program is specially designed for immigrants in Alberta. It helps them learn and develop skills that are necessary to live, study, and find employment in Canada. The main goal of this program is to improve reading, writing, listening, and speaking skills, and to correct grammar and pronunciations. This program also helps students to efficiently use computers. To enroll for this program, you should be over the age of 18 years and you should not be a Canadian citizen.
Academic Upgrading Programs
In this program, we will help you take steps which are essential to upgrade your reading, writing, math, and computer skills. The Essential Skills Upgrading program is specially designed to assist people who need academic upgradation to develop the basic competencies that are necessary to pursue high school courses or to enroll in further employment-related training. If you have already completed ESL and still did not find secure employment due to low levels of academic skill development, this program is the best for you.
The college prep program includes intensive academic preparation courses that offer an accelerated path to help you meet the entrance requirements for admission to the professional program of your choice.
Continuing Education Programs
This program is designed to help graduate students gain experience and knowledge in their studied field, while providing employers with pre-screened, qualified candidates.
This course is open to anyone who requires assistance with their resume. This course helps people crack interviews effectively. Our resume format can be used for virtually any job you are seeking, just by changing a couple of things.
Along with these programs, there are many other types of programs available for adults at Columbia College Calgary. If you want to have a better future, enroll in any of these programs based on your need.