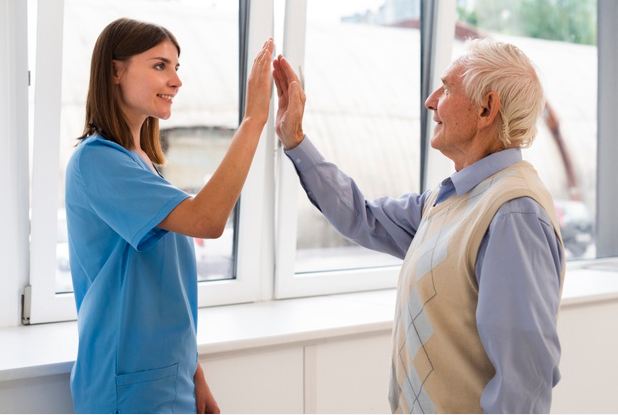 Understanding the Growing Opportunities for Health Care Aide Providers: Part 3
The role of a health care aide is extremely important across Canada. We dedicated the first two series of our blog to explore the main reasons why Canada requires health care aide workers, particularly provinces with high demand. We also looked at the role and the importance of a health care aide in the community. For this blog, we will focus on the skills and qualifications required to become successful in this position.
The Skills and Qualifications of a Professional Health Care Aide
To be successful as a health care aide, you will need specific personal characteristics and professional skills. Let us take a look at some of them:
Interpersonal Skills
You will need to be able to ask questions and communicate clearly and effectively with the people you care for as well as with your peers and supervisors.
Communication
You will be challenged to communicate effectively to get the necessary information to complete tasks, to help the needs of the patient, and meet the requirements of the patient's environment.
Strength and Stamina
You will need to be able to remain on your feet for long periods. Job duties require you to lift, bathe, and walk clients. You will also need to operate machinery to help clients stand, sit or lay down.
Patience
You will be expected to provide for the needs of your patients regularly. Some clients will ask you to be quick, while others may ask you to take your time.
Caring
You will not be able to maintain the emotional well-being required of the job if you do not genuinely care for your patients. The ideal traits of a health care aide worker are empathy, compassion, and kindness.
Professional & Technical Skills
You will be expected to learn and master fundamental nursing skills. Some of the nursing skills require continuous training and refreshed knowledge. Having the drive to continuously learn will help you excel in this career.
To pursue a career as a Health Care Aide, click here for more information about our Columbia College Health Care Aide Certificate.