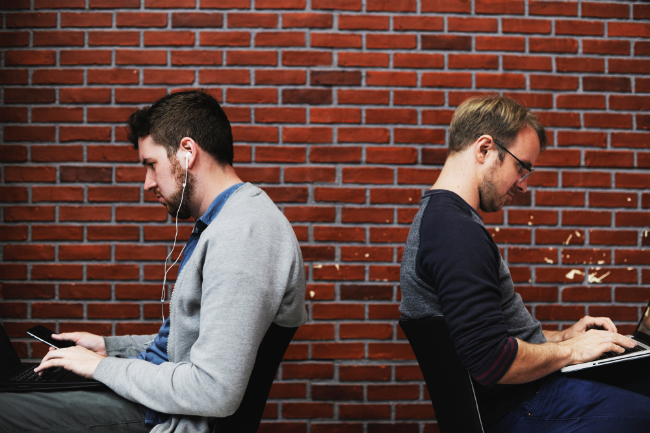 63% Of Canadians Are At High Risk Of Mental Health Issues, Here's How That Effects The Workplace: Part 1
The topic of Mental health has become an essential trend throughout the world, especially in North America. This trend can be attributed to a few different factors, which includes social share platforms, such as Facebook, trending hashtags and numerous celebrities who have become vocal on this topic.
Perhaps, however, one of the most significant factors can be attributed to millennial's, who have reported in record numbers about suffering from anxiety. According to globalnews.ca, almost 63 percent of Canadian millennials are at "high risk" for mental health issues. This trend of being at 'high risk' for millennials has been increasing over the years in Canada, climbing up 35 percent compared to last year and 33 percent from the year before. Studies have been conducted to understand why millennials have a higher risk rate, compared to other generations, such as Gen X reporting 41 percent, and baby boomers, reporting 24 percent. One particular finding showed that millennials place a great deal of importance on mental health, are more open and more self-aware.
The results of this study and the topic of mental health can have a different meaning, depending on the perspective you're viewing it from. From the perspective of the workplace, employees who suffer from mental health and are unable to work lose coverage, while businesses lose money in productivity.
Unfortunately, many employers do not recognize mental diseases in the same fashion they would for a physical ailment, leaving mental illness disability claims challenging to navigate. The stigma surrounding mental health has ballooned into a $20 billion problem in the workplace, advancing from sick days, which costs employers $16 billion in Canada.
Mental and emotional health are quickly picking up traction from the organization and the government, to provide a remedy to help individuals who may need extra assistance. Such trends create an incredible demand for professionals who work in Human Services. Human Services Professionals can extend their expertise in all sectors, ranging from public, private, social and community service agencies.
In part two of this blog, we're going to go over the importance of the Human Service Professionals and the multiple sectors that will demand this position, so be sure to keep an eye for it.
For more information about the Human Services Professional Diploma Program offered by Columbia College, click here.