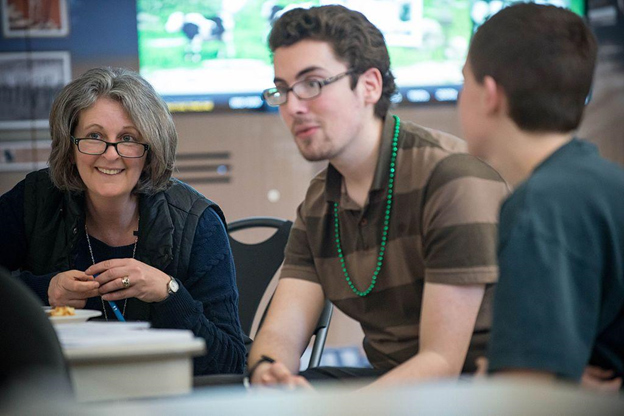 Career Prospects for Human Services Students
'Human services' professionals serve communities that have economic disadvantages, mental health issues, developmental issues, and other challenges. Human services are organized primarily around children, families, youth, elders, and persons with disabilities. No matter who they serve, these services exist to benefit society and the entire human race. If you are in college and opting to make a career in human services, then here are some interesting prospects.
Community Service Worker
Community service work generally involves students interested in work in sectors like nursing, residential care facilities, and social assistance. They need to work on a variety of social assistance programs and community services. They may work in different areas such as psychology, rehab, etc. A community service worker assists the vulnerable citizens to deal with their personal, familial, and social problems. The duty of a community service worker involves the arrangement of community gatherings and preparing clients for counseling. Additional responsibilities may include administering food banks, helping people obtain certain benefits and services such as welfare and accessing medical care. The average salary in Canada for a community is $37,378/year.
Youth Outreach Worker
Youth outreach workers spend their time with vulnerable communities, helping those in need. A youth outreach worker needs to have exceptional skills at building relationships with youth. They must operate from a strength-based point of view. The average salary of youth outreach worker in Canada is $39,858/year.
Addictions Worker
Addiction counseling, though it is primarily for the addict, it may include family members too in the process. Addiction workers help the individual suffering from addiction to recover and put together the pieces of their life. They help addicts to develop the ability to restore their well being through overcoming damaging habits related to addictions like drugs, alcohol abuse, shoplifting, compulsive overeating, etc. This profession helps the addict to rebuild the bond with the family. It involves the process of creating an amicable atmosphere for counseling purposes. The addict is removed from toxic environments and counseled to give up on addictions and bad habits. It also offers the family new perspectives on critical contributing factors and how to combat them. The average salary for a addictions worker in Canada is $43,914/year.
Family Support Worker
Many problems may occur to families regardless of size, location or situation. The family support worker acts as a contact between problematic families and organization. The family support worker communicates with the family and learns about the challenges. This requires counseling skills to provide potential solutions. A family support worker establishes a relationship with individual families; assess their needs, checks their eligibility for various types of public aid and assists them through the application processes. This profession offers multiple services ranging from child protection, drug abuse rehab, ensuring proper nutrition and to employment assistance. The average salary for a family support worker is $46,531/year.
The field of human services is all about fulfilling human wants, problem-solving, and improving the lives of others through a win-win situation for both the serviced and the service providers. If the field of human services is of interest to you then we invite you to join our college to pursue the 'human services' diploma program. If you live in Calgary and you feel fulfilled serving other individuals, then you should definitely choose this diploma in our college.