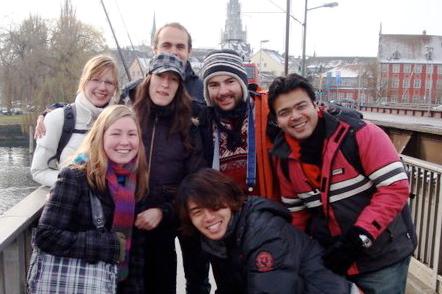 Practical Nurse Professional Diploma For International Students
Are you dreaming to have a rewarding career as a licensed practical nurse abroad? Then why not join the practical nurse professional diploma offered by Columbia College Calgary. A comprehensive and accelerated program, it is perfect for international students willing to kick-start a career in the Nursing field. Let us see how.
Why Choose the Practical Nurse Professional Diploma By Columbia College Calgary?
The Columbia College program is a full-time, 80-week program that combines theory and clinical experience. Designed for aspiring licensed practical nurses (LPNs), this program offers intensive knowledge in vital subjects and trains you develop the required skills. Knowledge in courses like nursing theory, growth and development, anatomy and physiology or microbiology, health and wellness, nursing lab, mental health nursing, pathophysiology, psychology, pharmacology, etc. is offered. Apart from the profession related subjects, the course also acquaints you in developing professional ethics and effective communication.
In addition to this, the 722 hours of practicum offers an invaluable experience in the field. It not only lets you experience the practical aspects of the job but also adds to your credentials for employment. Joining our practical nurse professional diploma showers you with various benefits –
The program is approved by the Education Standards Advisory Committee of the College of Licensed Practical Nurse of Alberta (the licensing body for the province)
The program is a nationally accredited one. This means that on graduating from the program you are eligible to be licensed in any province of Canada
It is one of the few programs in North America that follow a Mastery Learning Model. The model offers students with up to 500 hours of additional mastery learning tutorials over the course of the program
Prior to the commencement of the program, students are offered a free mandatory orientation College Skills for Success course where one can learn strategies on note taking, test taking, memory development, active reading, and more to succeed
Apart from classroom instruction, you are offered training in skills development in lab and practical experience in continuing care, acute care, and specialty settings
Course credit transfer opportunities may also be available to and from various institutions
The program is open to students – national and international. Students are subject to certain eligibility requirements. Students must be at least 18 years of age, meet the academic requirements, acquiring an acceptable score in the Columbia College assessment, clearances from certain authoritative bodies (which would include the Police Information Check), and any other additional requirements. An international student can start by filling an application form with basic details like name, age, address, country, programs interested in, etc. along with an application fee. For additional admission requirements, you can contact the Columbia College advisors.
A detailed program, the practical nurse professional diploma offers a strong stepping stone toward a rewarding career in the field abroad. A solid foundation combined with an environment that drives you toward success is why you must choose Columbia College Calgary and its program.